517-432-2696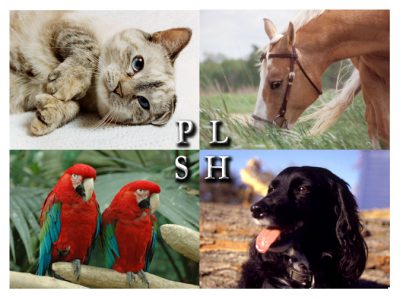 Tues ~ Wed ~ Thurs
6:30 - 9:30 p.m. EST*
Summer Hours - Tues & Thurs
6:30 - 9:30 p.m. EST
* Callers are invited to leave a message if calling outside of these hours. Your call will be returned during our next regular hotline hours. Calls are returned with a calling card and may appear as unlisted on caller-id.
The Pet Loss Support Hotline is a non-profit program provided by the College of Veterinary Medicine at Michigan State University.
The hotline was established in January of 1994, to provide a nonjudgmental outlet for people to express their feelings and concerns when they are faced with the loss of their cherished animal companion.
The hotline is staffed by veterinary students who are trained in conjunction with a professional grief counselor. Working the hotline provides valuable experience for these future veterinarians.
The hotline is also a local and national resource for educating the veterinary community about the significance of the human-animal bond.
The Pet Loss Support Hotline is supported solely by private donations. It is the financial support of individuals, veterinary practices and associations, groups, private foundations and pet related industries that makes the Pet Loss Support Hotline possible.
Please consider making a tax-deductible monetary donation that will help ensure the future of The Pet Loss Support Hotline. A donation form is provided on the back of the brochure.