Faculty
Kathryn Winger, DVM, DACVIM (Neurology)
Assistant Professor of Neurology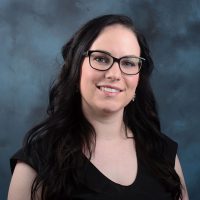 Dr. Winger is originally from Windsor, Ontario, Canada. Her undergraduate studies in the Behaviour, Cognition, and Neuroscience program at the University of Windsor offered her a bachelor's degree and early admission to veterinary school in 2006. She earned her Doctor of Veterinary Medicine degree with distinction from the Ontario Veterinary College at the University of Guelph in 2010. She then crossed the border to complete a small animal rotating internship at BluePearl Veterinary Partners in Southfield, MI. Dr. Winger also completed a neurology specialty internship at the Veterinary Specialty Hospital of San Diego followed by a residency in Neurology/Neurosurgery at the University of California, Davis. Dr. Winger joined the MSU Neurology Service as an assistant professor immediately following her residency and board-certification in 2015. Dr. Winger's professional interests include feline neurological disease as well as intervertebral disc disease and acute spinal cord injury. During her spare time, she enjoys reading, baking, and lounging with her three rescue cats.

Veterinary Technician
Veterinary Assistant
Elizabeth Collins
Veterinary Assistant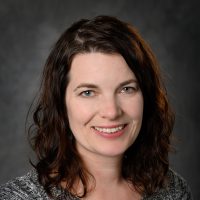 Liz Collins has worked as a Veterinary Assistant with the MSU Neurology Service since November 2016, but she has been part of the MSU veterinary family for more than six years. Liz obtained her Associates in Arts & Sciences from Lansing Community College in 2010. Liz then came to work as an Animal Caretaker at the MSU Veterinary Medical Center. From her work as a caretaker she knows the ins and outs of the hospital wards, how they operate, and best practices for patient care. After working as a caretaker, she tried her hand as a Specimen Processing Assistant in the receiving lab at the MSU Veterinary Diagnostic Laboratory. Her work at the lab gave her knowledge of the numerous laboratory tests we offer and how to submit them properly. As Liz missed caring for animals directly, she came back to the Veterinary Medical Center to join the Neurology Service. Liz is an integral team member and is one of the first lines of communication when a client calls for questions. Aside from working at MSU, Liz photographs portraits and weddings. She enjoys traveling, horseback riding, coffee, and camping. Liz is the proud owner of a Miniature Schnauzer, a large mixed-breed dog, and an Arabian horse.