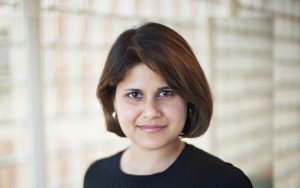 Nikita Joshi was a graduate student in the laboratory and received her Ph.D. in Pharmacology and Toxicology in 2016. Prior to joining the lab, she received her BSc in Chemistry and MSc in Environmental Science from the University of Mumbai, India. She then came to the United States and earned an MS in Toxicology from the University of Nebraska, Lincoln (UNL). At UNL, her research focused on the bioavailability and teratogenic potential of selected nitrosamines that are found in the environment, some of which are known carcinogens. Nikita's dissertation work is focused on identifying mechanisms whereby fibrin polymers inhibit liver injury and fibrosis in experimental xenobiotic-induced periductal fibrosis. Nikita presented multiple invited platform presentations, received numerous awards, published several papers, had biweekly leg/ankle injuries, and still doesn't own a car in Chicago, where she is currently pursuing post-doctoral studies at Northwestern University.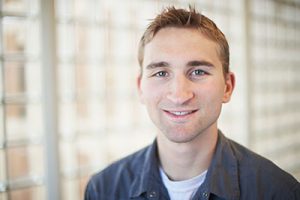 Dr. Bradley Sullivan received his BS from Kansas State University, where he initially studied wildlife management. He planned to become a national park ranger but his interests shifted from the ecological sciences to the micro‑sciences and he changed his major to biology. With a growing interest in research, he rotated through two molecular plant ecology labs and served as a summer intern at the University of Kansas Medical Center (KUMed) under Dr. Joe Lutkenhaus. Brad published 10+ papers during his graduate career in Dr. Luyendyk's laboratory, was a recipient of the prestigious Carl C. Smith Award from the Society of Toxicology, and was awarded a BRTP Fellowship from KUMed. In July 2012, Brad received his PhD in Toxicology from KUMed under the direction of Dr. Luyendyk. Brad is currently pursuing post-doctoral studies in the laboratory of Dr. Cory Berkland in The Department of Pharmaceutical Chemistry at The University of Kansas.
Dr. Karen Kassel was a post-doctoral fellow in Dr. Luyendyk's laboratory for approximately two years. Karen received her Ph.D. from University of Nebraska and was recipient of a PhRMA Post-doctoral Fellowship at The University of North Carolina-Chapel Hill. Her research in the laboratory over roughly two years led to 14 publications, receipt of prestigious awards from ASPET (see photo), and she was the recipient of an American Heart Association Post-doctoral Fellowship. Dr. Kassel is currently Editorial Director at WilliamsTown Communications, an editing firm that specializes in educational products for undergraduate- and graduate-level students, where she is now the Editorial Director. At WTC, Karen specializes in producing educational products related to the sciences and health care. In addition, Karen recently became board-certified for editing life sciences (BELS-certified). Dr. Kassel's publications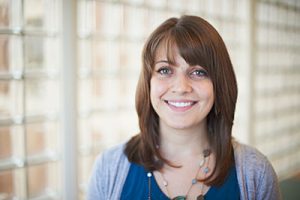 Keara Towery was a research assistant in the lab for just over two years until the summer of 2014. She holds an MS in Microbiology and Molecular Genetics from MSU. Prior to joining the lab, Keara studied the relationship between soil microbial communities and greenhouse gas flux. With a team at the Kellogg Biological Station, she worked using genomic techniques to analyze DNA from soil to assess which microbes were present and their metabolic potential. The project introduced the potential for managing soil microbial diversity to mitigate greenhouse gas emissions in agriculture. Before delving into soil microbial communities, her research activities included the complex pathogenesis of immune-mediated diseases. Keara left the lab to pursue an outstanding opportunity at MSU working for Drs. Ashley Shade and Yann Dufour, managing both labs, doing research on microbial ecology, and helping to develop model synthetic microbial ecosystems. This move brings her back to her passion, and adds yet another dimension to skills she learned in our lab which included expertise in histology, immunohistochemistry, and various molecular techniques.