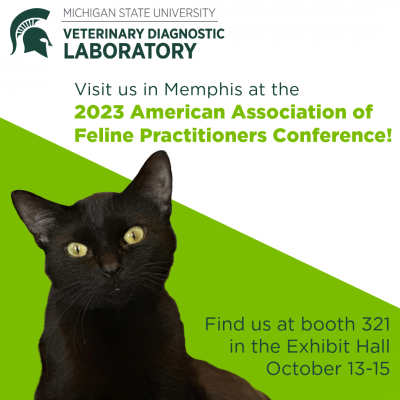 Are you attending the 2023 AAFP Conference? The MSU VDL will be in the Exhibit Hall! Please find us at booth 321 to meet the people behind the testing you and your clients rely on.
Our Team:
Ask us questions. Give us feedback. Pick up informational materials and giveaways. While you're there, ask us how to get a free (yes, FREE) overnight shipping label so delivery for your next submission is on us!
We receive great ideas when we have the opportunity to interact with clients face-to-face. We'd love to meet you.