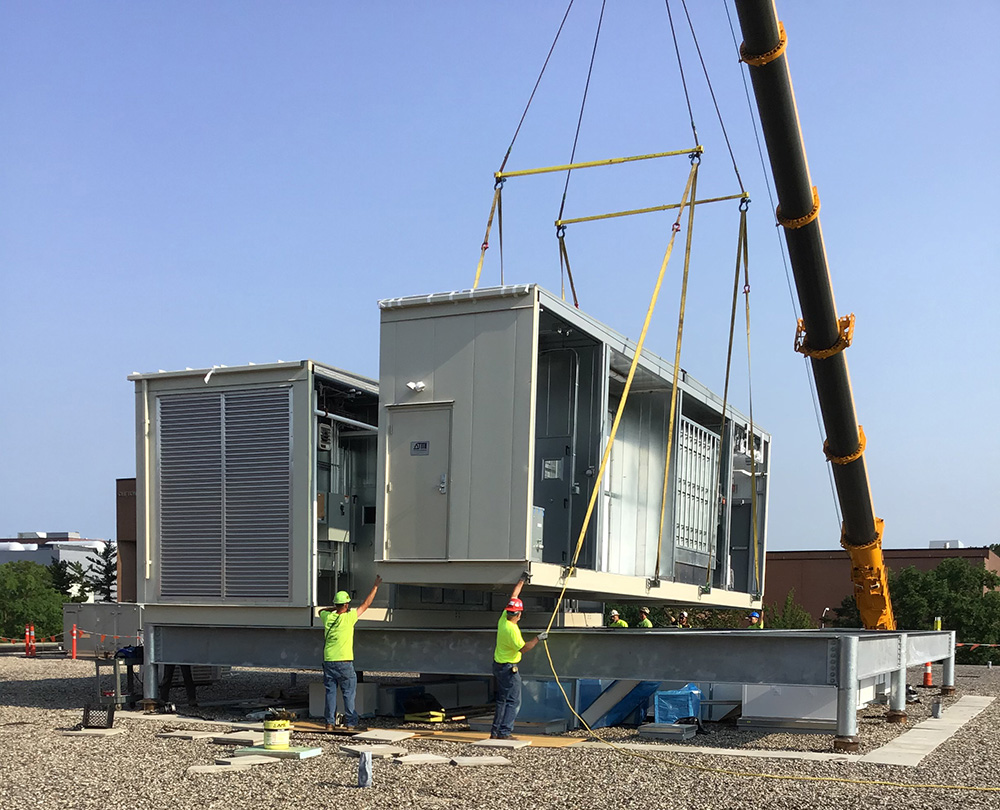 Brookins' experiences as a client cemented her desire to donate toward the Hospital renovation. Regarding the impact of her gift, she says, "I know an updated, modern facility will help a lot of animals. I just wanted to do something to help others with animals."
In 2020, the MSU Board of Trustees approved $8.1 million for much-needed replacement and renovation of the HVAC system in the Hospital. This project presented the College with a unique opportunity to leverage MSU's investment and simultaneously improve the Hospital through a concurrent construction and programmatic renovation project. This programmatic renovation project has an estimated cost of $3.2 million, and is scheduled to be completed in fall of 2022.
In addition to the HVAC system upgrades, a total of 15,000 square feet within the Hospital is undergoing improvements; nearly half of that space will be completely renovated and reconfigured. These renovations will modernize the Small Animal Clinic through improvements to student experience, patient care, and well-being for all.
Dr. Bari Olivier, associate professor and interim co-director of the Hospital at the time of Brookins' donation, says, "While a portion of the renovation includes necessary upgrades to the HVAC system, we are also able to upgrade sections of our Intensive Care Unit and Orthopedics Ward. These upgrades will greatly improve patient care by providing a dedicated isolation entrance and additional space to treat ICU patients. Updating our facilities allows us to provide an increased level of service for our patients, and a better space for our clinicians and students to work and learn."
These additional clinic renovations are made possible thanks to the lead gifts from Brookins and the Matilda R. Wilson Fund, another long-time supporter of the College. The College is grateful for the support from them, as well as other individual gifts given to help fund the project.
"Our Hospital team has been instrumental in finding ways to maximize the impact of these funds," says Dr. Birgit Puschner, dean for the College. "And thanks to the lead gifts we have received from generous donors, we're able to do even more to benefit our clinical teams and students, our patients, and their families."