It wasn't a graduation envisioned by most students. But the MSU College of Veterinary Medicine's 2020 DVM, Veterinary Nursing, and graduate students closed out their final year at the College with grace and perseverance. And despite pandemic restrictions, they found plenty of ways to celebrate safely.
During graduation week, the power of video united the community in celebration. In one recording, faculty and staff shared their words of congratulations and care. In another, DVM student award recipients were honored via recorded Zoom meetings in lieu of an in-person Senior Celebration night.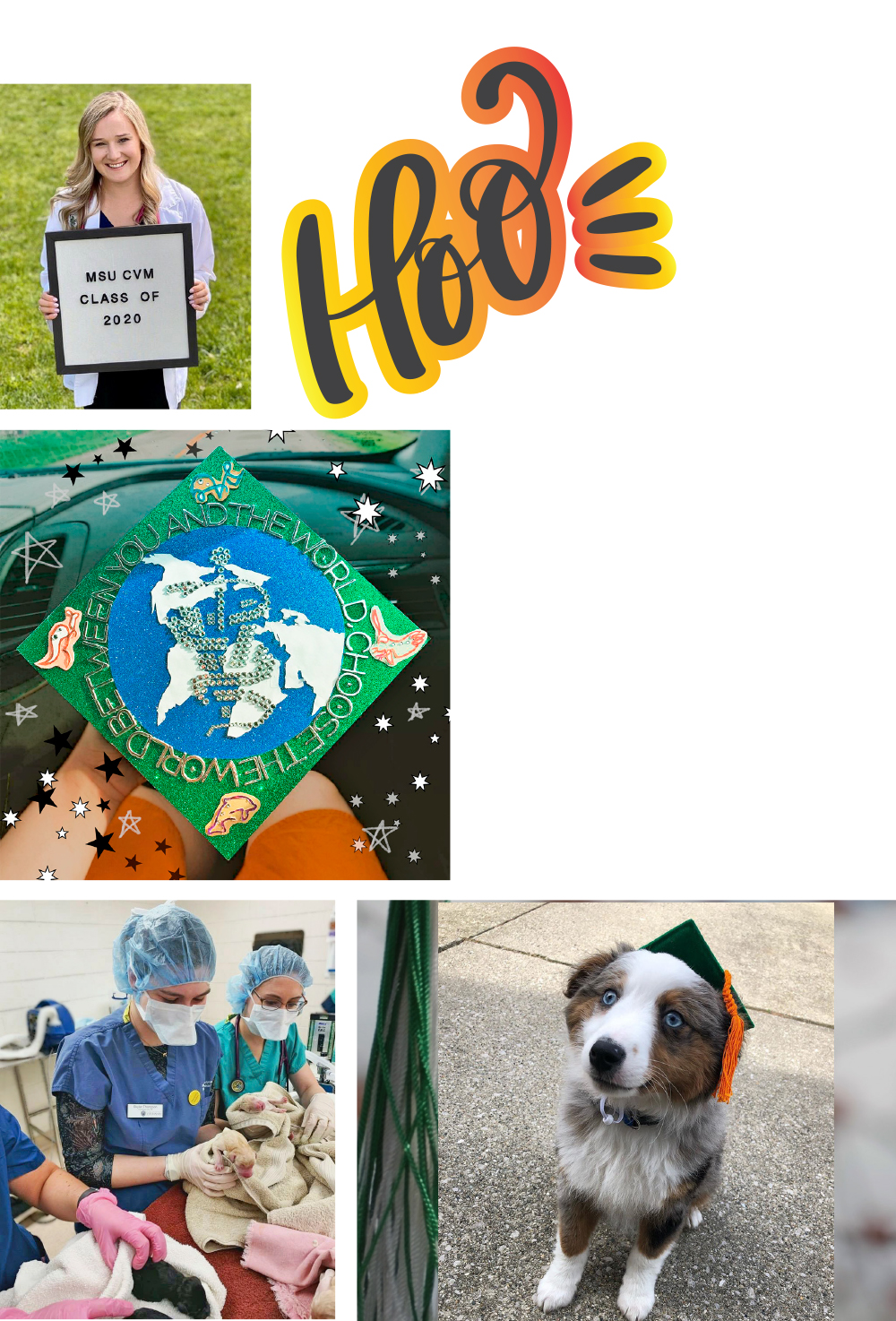 Other videos came from students themselves. The DVM Class of 2022 found a creative way to loop their pets and other animals into the year-end festivities.
Sadly, an in-person commencement ceremony, on its scheduled date of May 1, 2020, was impossible. After collecting insights from its soon-to-be alumni, the College prepared a commencement video that replicated every aspect of an in-person ceremony. Every student was honored. Dr. Helene Pazak, associate dean for Academic Programs, and Taylor Epp, director of the Veterinary Nursing program, proudly read the name of each graduate. Dr. Dee Thornell, College alumna and star of "Dr. Dee: Alaska Vet" on Animal Planet, served as a guest speaker.
Students and their families watched the video debut during the same time their in-person ceremony would have taken place. Each graduate also was mailed a commencement program.
"It was so important to honor our students," says Dr. Hilda Mejia Abreu, associate dean of Admissions, Student Life, and Inclusivity. "We wanted them to feel cared for."