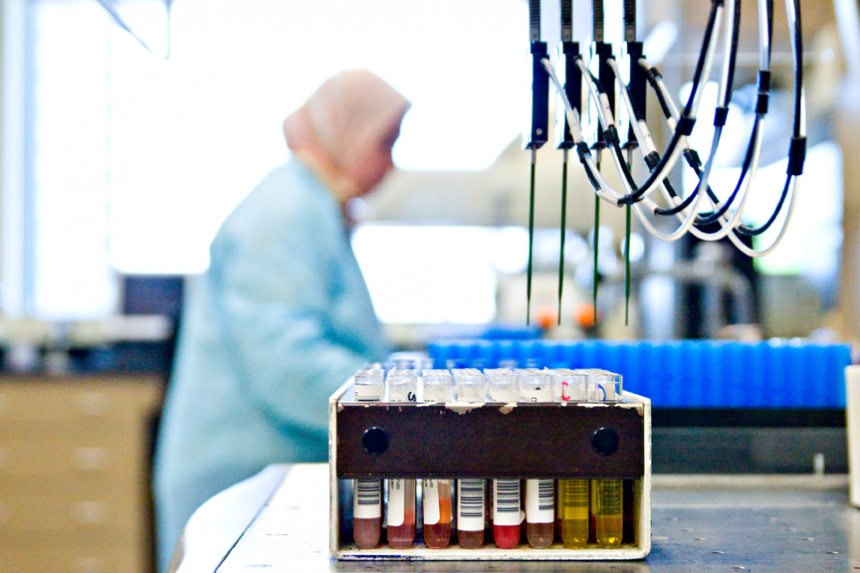 Endocrinology is the study of the glands and hormones of the body and their related disorders. The MSU VDL is perhaps best known for excellence in this discipline. The Endocrinology Laboratory offers the most complete thyroid function panels in the industry and performs a variety of assays for assessment of thyroid function in multiple animal species including dogs, cats, horses, and ferrets. In addition to thyroid diagnostics, the Endocrinology Section provides adrenal function testing, diagnostics for calcium disorders, assessment of reproduction, and equine endocrine testing.
For complete information about Endocrinology tests, specimen requirements, or submittal procedures please see our catalog of available tests. Please call 517.353.1683 if you have any questions about Endocrinology testing.
Section Spotlight: Endocrinology
Endocrinology Section Diagnostic Services
Thyroid Medication and Monitoring
The MSU VDL is an Approved OFA Thyroid Lab. Please see the OFA's website for more information on hypothyroidism, thyroid classifications, and veterinary procedures and to access the current OFA thyroid registry application.
Importance of Proper Sample Collection, Handling, and Submission
Test Protocol and Sample Handling
For Reference
Endocrinology Conversion Factors