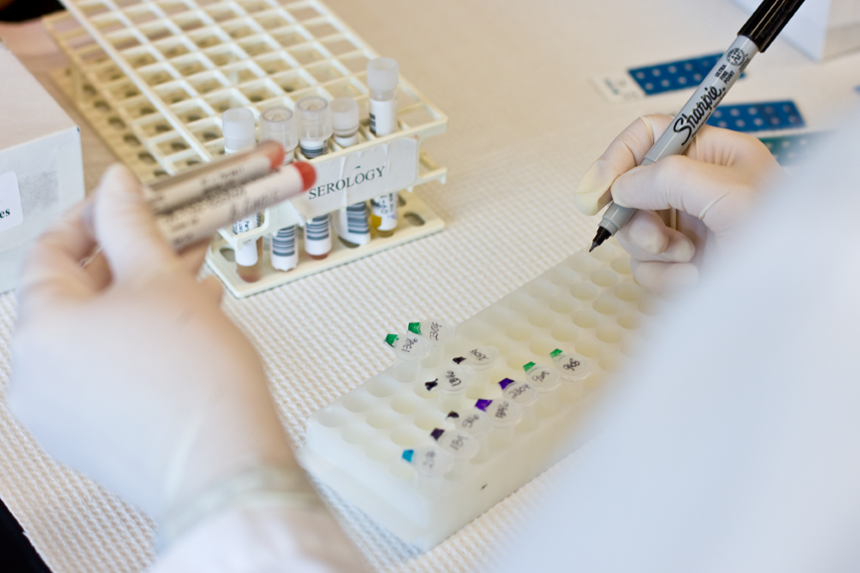 The Immunodiagnostics/Parasitology section offers basic parasitology services including a variety of qualitative and quantitative fecal examinations, and parasite identification. We perform indirect fluorescent antibody (IFA) tests that titer antibody to end point, not just a screening dilution. We provide an array of molecular diagnostic assays for detection of blood-borne bacterial and protozoal diseases.
We specialize in assays for arthropod-borne diseases, canine and feline blood donors, and canine export testing.
Our panels for arthropod-borne disease assays and canine and feline blood donor screening make it easier for clients to get the answers they're looking for with just one submission. Examples include:
Tick Borne Disease Antibody Screen (60013)
Equine Tick Core Panel (60989)
Tick PCR (60065)
Canine Donor Mini Panel (60996)
Canine Donor Super Panel (60998)
Feline Donor (60997)
Other commonly ordered tests include:
Lyme: IFA (60014), PCR (60059), Western Blot (60015)
Neospora canium: cELISA (60017), IFA (60016), PCR (60043)
Rickettsia rickettsii: IFA (60021), PCR (60060)
Sarcocystis neurona: IFA (60004), PCR (60002), Western Blot-CSF (60006), Western Blot-Serum (60007)
Toxoplasma gondii IFA IgG & IgM (60037)
West Nile Virus: PCR (90042), VN Serum (90036)
Section Spotlight: Immunodiagnostics & Parasitology
Collecting and Submitting Samples
Collection protocol, sample type, minimum volume, shipping information, price, turnaround time, and other additional information are provided for each test in our catalog. Please see the catalog for more details.
Please call us at 517.353.1683 and ask to speak to the Immunodiagnostics/Parasitology section if you need help ordering a test.