This winter we'll be in the exhibit hall at the conferences listed below. If you'll be there too, please stop by. Meet the people behind the testing you and your clients rely on.

Ask us questions. Give us feedback. Pick up informational materials and giveaways. While you're there, ask us how to get a free (yes, FREE) overnight shipping label so delivery for your next submission is on us!

We receive great ideas when we have the opportunity to interact with clients face-to-face. We'd love to meet you.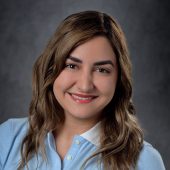 Orlando, FL | January 18-22, 2020 | Booth 2212
Attending VMX:
Jennifer Thomas, DVM, PhD | Section Chief, Clinical Pathology
Nicole Grosjean, LVT | Laboratory Technologist Manager, Immunodiagnostics & Parasitology
Michigan Veterinary Conference

Lansing, MI | January 24-26, 2020 | Booth 601-700
Several MSU VDL faculty and staff will be attending MVC. In addition, look for these VDL speakers/topics on the program.
Dr. Steve Bolin | Lyme Disease, Babesiosis, Anaplasmosis -- Diagnostic Testing Strategies and Findings
Staying Current on Animal Health and Disease in Michigan: Existing Resources & Feedback for the Future (MVMA, MDARD, MSU CVM)
Dr. Roger Maes | Canine Respiratory Disease: What's New?
Dr. Kent Refsal | Vitamin D Toxicosis in Companion Animals
Drs. Rinosh Mani & Matti Kiupel | Raw Meat Diet and Risk of Zoonotic Bacterial Infections for Dogs, Cats, and Their Owners
Drs. John Buchweitz & Matt Beal | Presentation, Treatment & Diagnostics of Marijuana Intoxication in Companion Animals