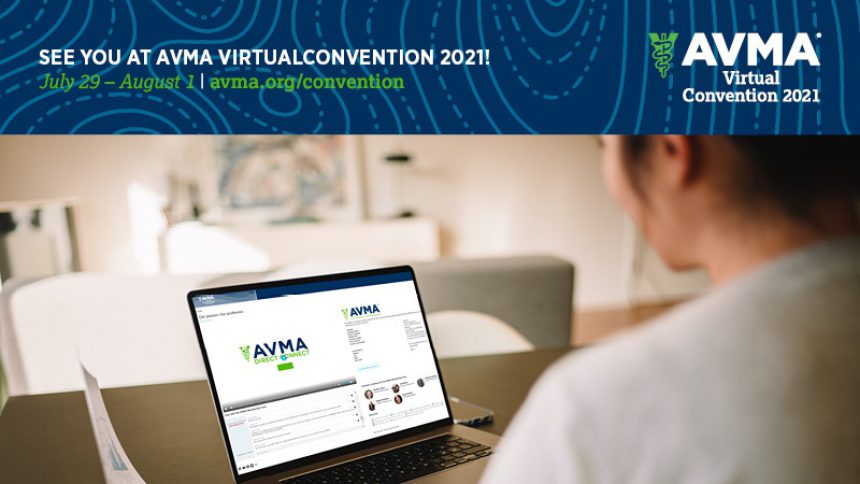 This summer, we'll be in the virtual exhibit hall at two of the largest veterinary CE events: VMX and AVMA Virtual Convention. If you're participating, please stop by our virtual booth! The booth will be staffed during the events' exhibit hours so you can get answers to questions and give us feedback. MSU VDL experts will also be available at scheduled times to chat about hot topics and answer questions specific to their areas of expertise.
Every visitor can enter to win $150 in free diagnostic testing! Look for information on how to enter in the booth.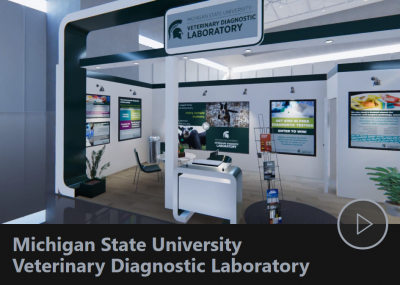 VMX 2021
June 5-9, 2021
Virtual exhibits open year-round!
AVMA Virtual Convention 2021
July 29 - August 1
CE and exhibits open through October 31.
While you're there, connect with our team:
Dr. Brian Petroff, Endocrinology Section Chief
Dr. Dodd Sledge, Anatomic Pathology Section Chief
Nicole Grosjean, Immunodiagnostics/Parasitology Laboratory Manager
We are looking forward to being able to see you in person at live events soon!