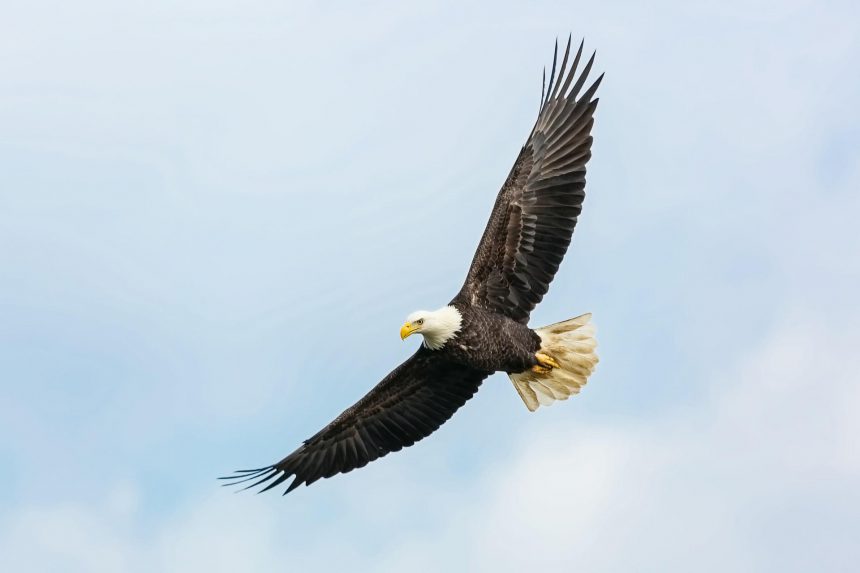 John Buchweitz, PhD, DABT, is one of several coauthors on an article published in the February 18, 2022 issue of Science. The article, "Demographic implications of lead poisoning for eagles across North America," was a collaboration between Conservation Science Global, Inc. and the United States Geological Survey with contributing coauthors from organizations, agencies, and universities nationwide.
Buchweitz is the nutrition and toxicology section chief at the Michigan State University Veterinary Diagnostic Laboratory (MSU VDL). Data for samples tested at the MSU VDL are part of the public data set accompanying the article.
"Providing testing that helps to shine a light on the pervasive presence of toxins affecting wildlife is incredibly rewarding," says Buchweitz. "Unfortunately, in my role in the toxicology laboratory, I see the effects of toxins in individual animals and entire populations in the work that we perform every day at the MSU VDL."
The MSU Veterinary Diagnostic Laboratory, a service unit in the MSU College of Veterinary Medicine, is a premier, full-service, fully accredited veterinary diagnostic laboratory. On average, the lab performs over one million tests per year for more than 300,000 animals. The VDL is a member of key federal networks charged with protecting animal and public health, and their core diagnostics, expert service, and innovative solutions have earned them clients in all 50 states, U.S. territories, and more than 25 foreign countries.