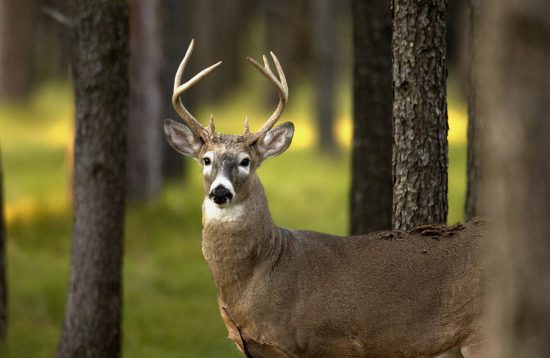 ORDER TESTING
The MSU VDL has an online system for registering your submission(s). There is no need to pre-register before hunting. It is the hunter's responsibility to collect the correct tissue, and to store and submit samples appropriately so that they are suitable for testing. No refunds or account credits will be issued for samples that are unsuitable for testing when they arrive at the laboratory.
The instructions here are for submitting lymph nodes for testing. Submitting whole heads is not encouraged and additional costs will apply. Whole heads may only be submitted by dropping them off at the Laboratory and testing will not be done unless payment ($70) is made at the time heads are submitted. Online ordering is not available for submitting whole heads. Hunters who wish to submit whole heads to the VDL need to drop off the head during regular business hours M – F (between 8:00 a.m. and 5:00 p.m.). After arriving at the laboratory please stay in your vehicle and call 517.353.1683 for instructions. Heads should be double-bagged in leak-proof bags with the kill tag attached. Heads should be delivered within 1-2 days of harvest. If that is not possible, please freeze head until delivery.
NOTE: Testing is available only for deer harvested in Michigan.
Submitting Samples to the MSU VDL for Chronic Wasting Disease (CWD) Testing
Instructions for Submitting Samples
ORDER TESTING
For More Information
Deer Lymph Node Extraction: CWD Testing (VIDEO)
Additional CWD Information for Michigan Hunters (DNR)
MSU VDL Providing CWD Testing for Michigan Hunters (MSUToday article)