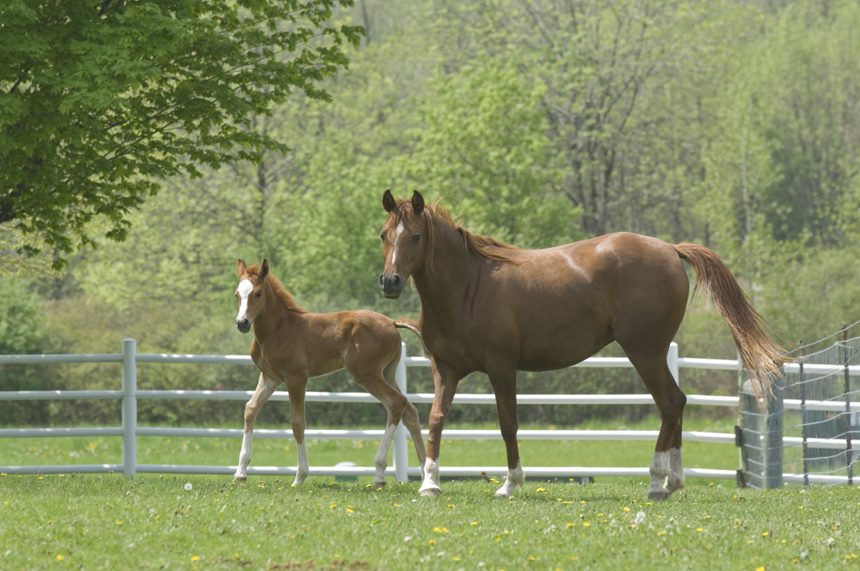 EEE Activity in Michigan for 2019 - Confirmed Cases
Rare Mosquito-Borne Virus Goes Rampant, Kills Michigan Animals and Humans
An Update from the Michigan Department of Agriculture and Rural Development (MDARD)
July 11, 2019 - Excessive rainfall this spring and summer have heightened concerns about Eastern equine encephalitis (EEE) activity this year. Additionally, disease trends have shown that in Michigan equine outbreaks of EEE can occur every 9-10 years. The last outbreak in 2010 involved 56 confirmed cases.

It's not too late to vaccinate. MDARD urges horse owners to work with their veterinarian to safeguard their horses from EEE and West Nile virus (WNV).

Both diseases are commonly seen from summer to late fall and are spread by mosquitoes. Mosquitoes carrying WNV have already been detected in Michigan and while mosquitoes are not typically tested for EEE, cases are seen each year, especially in Southwestern Michigan and the Upper Peninsula. Both diseases cause neurologic issues, and EEE is particularly concerning, as horses with the disease have a low chance of survival. The most commonly reported signs of EEE and WNV are incoordination, inability to rise, lethargy, seizures, or tremors.

In addition to vaccination, horse owners should protect their horses against mosquitoes by applying repellent, eliminating standing water, and bringing horses indoors from early evening until after sunrise when mosquitoes are most prevalent.
Eastern equine encephalitis and WNV are reportable diseases to the Michigan Department of Agriculture and Rural Development (MDARD). If you suspect your horse has EEE or WNV, contact your veterinarian.

For More Information
The summer 2018 issue of the MSU VDL's newsletter, Diagnostic News, featured an article on EEE and WNV for veterinary practitioners.
Read more about WNV and EEE in Michigan on the College of Veterinary Medicine blog.
Information for Michigan Veterinarians
Funds are again available this year for West Nile virus (WNV) and Eastern equine encephalitis (EEE) testing for Michigan horses and other animals. The limited funds specifically cover the testing fee to test animals for WNV and EEE. Any additional costs such as sample collection, shipment, and animal disposal are not covered.
If you have an animal that has developed or recently died from a sudden onset of neurologic signs and the owner approves pursuing additional testing, contact the MDARD Animal Industry Division (AID) at 800-292-3939. AID staff must approve all testing prior to submission.
If approved, samples must be submitted to Michigan State University's Veterinary Diagnostic Laboratory. Acceptable samples include serum, cerebral spinal fluid, and brain tissue. If a brain sample is submitted, it will also be tested for rabies virus for free.
Please note that vaccination history is needed for WNV testing. The WNV IgM ELISA test will be run on samples from non-vaccinated horses. The WNV VN will be run on samples from vaccinated horses.