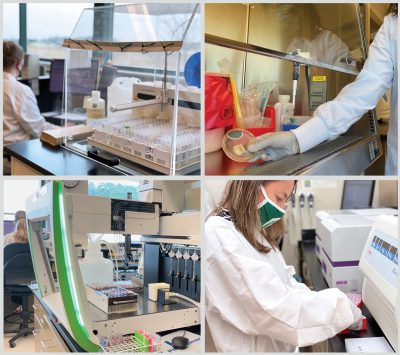 We share news and updates to help you stay up-to-date. We've also been featuring one section each month in a Section Spotlight. Meet our section chiefs, learn more about the services we offer, and get to know the team behind the assays you depend on.
Past Section Spotlights:
• Immunodiagnostics & Parasitology
Find past Section Spotlights on our website at animalhealth.msu.edu in VDL News or on Facebook @msuvdl.
Just Added! Necropsy Service Section Spotlight