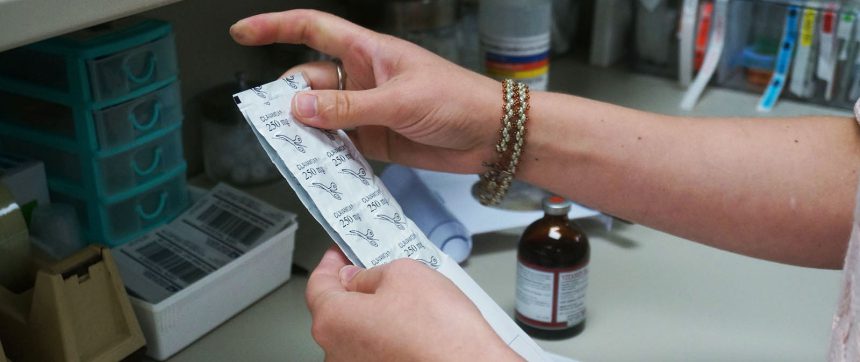 Referral Clients
Your animal may receive medication as part of treatment. This medication may need to be continued after discharge from the Hospital. You will receive instructions from the veterinarian and the student assigned to your animal's care. When you return home, your local veterinarian will determine the need to continue treatment beyond what was given to you at the time of discharge.
Routine prescription refills should be obtained from your local veterinarian.
Primary Care Clients
For prescription refill please:
Prescription refill requests are handled Monday through Friday, and are processed as quickly as possible for same day pickup.
Medication may be picked-up at the Small Animal Reception Desk, from 8:00 a.m. until 9:00 p.m. daily.