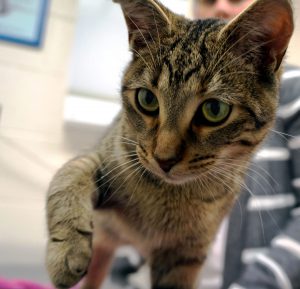 More than 80 percent of pet owners in America consider their pets to be members of their families. If their pet dies, is lost or stolen, or must be placed in a new home, the end of that relationship can be one of the most difficult times of their lives. During that time of transition, it is important for people to have a support system that understands the human-animal bond.
The Pet Loss Support Group, run by Veterinary Social Work Services at MSU's Veterinary Medical Center, offers a safe place for individuals and families to express their feelings and talk about their experiences.
Pet Loss Support Group Meeting
Meets the second and fourth Thursdays of every month from 6:30pm-7:30pm. Does not meet the fourth Thursday of November and December.
There is no charge for this service.
Open to anyone who has lost a pet—your pet did not have to be a patient at MSU's Veterinary Medical Center for you to attend our group.
Normally located in the Veterinary Medical Center at MSU and currently meeting remotely in response to the COVID-19 pandemic.
In response to the COVID-19 pandemic, the University and Hospital are taking actions to help limit potential spread of the virus. To protect the health of the Hospital and local communities, the MSU Pet Loss Support Group will be occurring remotely, and not in person.
We will be using a Zoom link that people can call into via phone or computer. The Pet Loss Support Group will still occur during the scheduled times, the second and fourth Thursday of the month from 6:30–7:30 p.m.
This format of the meeting will be used until further notice.
​Directions to Join Pet Loss Support Group Remotely: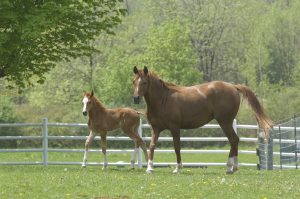 You can join the Pet Loss Support Group via phone or computer. Before the group, please take a moment to fill out our online consent form, which can be found here.

Phone: to place a phone call into the Pet Loss Support Group, please dial 646-876-9923. When prompted, please enter the meeting ID: 948 7718 2658 # (pound). The system will ask for a participant ID number, but that can be skipped.
Press # (pound) again. You will be directed into the meeting with the other participants.
Computer: to use a computer to dial in via Internet, please make sure your volume is turned up on your computer/speakers.
When ready to join the meeting, please click on this link: https://msu.zoom.us/j/94877182
To protect everyone's privacy, Pet Loss Support Group requires a password to enter. Please email us at vsw@msu.edu to get the current password.
If you have any questions, please ask. We will do our best to address any issues as they arise and appreciate your patience as we navigate this fluid situation.
Thank you for your understanding.