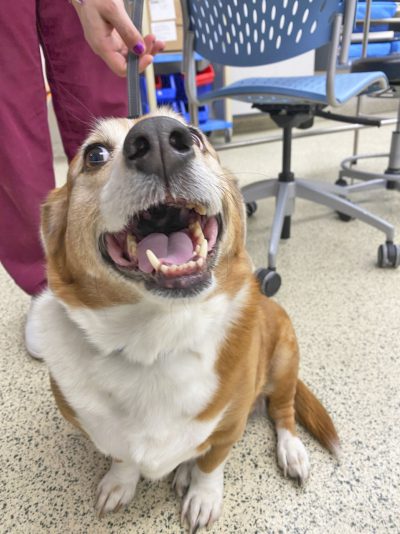 Internal medicine is the medical specialty dealing with the prevention, diagnosis, and treatment of diseases of the internal body systems. Internists specialize in the management of patients that have disorders that are complicated to diagnose or treat, require multi-system disease processes, and are conditions that aren't responding appropriately to first-line therapies. Many of these patients are critically ill and require hospitalization.
Our team works closely with all other VMC services to provide our patients with the highest quality of care. We work especially closely with Diagnostic Imaging, Anesthesia, Emergency Services, Cardiology, Oncology, Ophthalmology, Dermatology, Interventional Radiology, and Soft Tissue Surgery.
We are also supported by the MSU Veterinary Diagnostic Laboratory, which provides in-house diagnostics. Their pathologists and other specialists are available for a consultation right here on campus.

Our team members possess broad clinical interests with diverse areas of expertise across the spectrum of Small Animal Internal Medicine. With our collaborative approach to clinical service and teaching, we are able to provide comprehensive medical care for our patients, while also providing a patient-centered educational experience for our clinical students.
Common disorders evaluated and treated by the Internal Medicine service include:
Anemia or other blood disorders
Chronic vomiting or diarrhea
Coughing
Dystocia
Endocrine disease, such as diabetes, thyroid disorders, adrenal gland disorders, etc.
Immune disorders, such as rheumatoid arthritis, asthma, or immunodeficiencies
Infectious diseases (bacterial, viral, fungal)
Kidney and bladder disorders
Liver problems
Unexplained fever
Unexplained weight loss