Faculty
Sarah Shull, DVM, CCRT, DACVSMR
Assistant Professor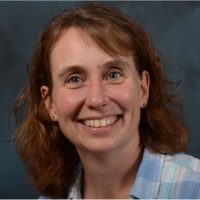 Dr. Sarah Shull has joined Veterinary Rehabilitation Service as our new supervising veterinarian. Shull's goal is to build on the existing Rehabilitation Service as a resource for the state and provide rehabilitation options to patients of the Veterinary Medical Center and referring veterinarians, as well as mentorship to veterinary and veterinary technician students.
A graduate of the MSU College of Veterinary Medicine in 1999, Shull co-founded Family Friends Veterinary Hospital in Grand Rapids and became certified by the Canine Rehabilitation Institute. Shull became involved in canine sports medicine in 2000 and has practiced physical rehabilitation since 2007. She is scheduled to become a Certified Rehabilitation Practitioner (CCRP) through the University of Tennessee in 2015.
Dr. Shull's clinical and research interests include exercise physiology, the role of structure in long term soundness and performance, and early rehabilitation intervention for improved outcomes. We welcome her passion and expertise.
Veterinary Technicians and Assistants
Stephanie Kiszka, BS, LVT, CVMRT, CCMT MT
Supervising Rehabilitation Technician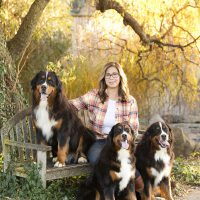 Stephanie Kiszka joined the MSU Rehab Team in 2017 as the Supervising Rehabilitation Technician. Stephanie's goals are to maximize results for each individual patient in a loving, caring, and fun environment. Improving function, range of motion, mobility, and comfort level are top priorities of hers and each patient is made to feel special and unique. Stephanie is a fear-free certified nurse.
Stephanie is a graduate of MSU's Zoology Bachelors Program (1996), MSU's Veterinary Technology Program (1998), and is certified in canine rehabilitation therapy through the Healing Oasis Wellness Center (2006). She also holds certifications in both canine massage and canine fitness. She enjoys speaking and educating the public about the benefits of bodywork in canines.