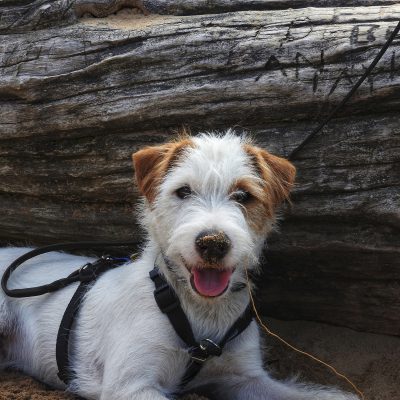 The Behavioral Health Service at the MSU Veterinary Medical Center specializes in the treatment of behavioral concerns in any companion animal species.
Akin to psychiatry in human medicine, our team provides treatment for your pet's mental health issues. Our team is equipped to offer assertive approach to medication, especially for patients who are refractory to first-line treatments or who are in an acute behavioral crisis. If you do not already have a relationship with a trainer or behavior modification professional, we can guide you toward someone who can provide ongoing behavioral therapy support.
Our goals are to improve the quality of life for the entire family and support the human-animal bond.
Patients typically visit the Behavior Service for:
"The MSU Behavior Service's focus is on the treatment of behavioral disorders to ensure animal wellbeing and maintain the human-animal bond."

-Marie Hopfensperger, DVM, Assistant Professor
Aggression toward unfamiliar people
Aggression toward owners
Generalized anxiety
Separation anxiety
Noise phobia
Thunderstorm phobia
Compulsive disorders
Feline inappropriate elimination
Inter-cat aggression
Inter-dog aggression
New Appointments
Initial evaluations take 1 to 2 hours. Intake fees depend on the complexity and duration of the appointment. Typical initial evaluations cost $500 to $600. If we are treating more than one pet in your household, additional pet fees apply.
Rechecks
Follow-up appointments are scheduled for 30 to 60 minutes. Typical recheck fees range from $175 to $300.