Faculty
Bailey Brame, DVM, DACVD
Assistant Professor of Comparative Dermatology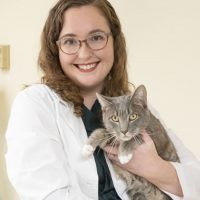 Before joining Michigan State University, Dr. Brame was a clinical assistant professor in the Dermatology and Otology Service at the University of Illinois. Her interests include feline dermatology, immune-mediated disease, and allergies.
Annette Petersen, Dr.med.vet., DACVD
Associate Professor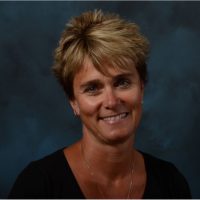 Dr. Petersen graduated from the College of Veterinary Medicine in Hannover, Germany in 1991 and completed her dissertation in 1992 from CVM Hannover, Germany (equal to a master's degree in the United States). Dr. Petersen completed a rotating small-animal medicine and surgery internship at the College of Veterinary Medicine at Washington State University in 1993, as well as continuing to do some relief work in small-animal practices in Germany during 1993. Subsequently, she worked in private practice in the state of Washington and Idaho from 1994-95 and then completed the Veterinary Dermatology Residency Training Program at Michigan State University from 1995-97. She has been an assistant professor of veterinary dermatology at MSU since 1998 and completed her board certification in veterinary dermatology in 2004. Dr. Petersen has been presenting lectures and research presentations to veterinarians and veterinary students nationally and internationally since 1996.
Clinical and research interests: allergic skin diseases, autoimmune skin diseases, otitis externa and media, the treatment of mycosis fungoides (cutaneous lymphoma), with a focus on equine skin diseases.
Technicians