After a small dog named Biscuit was injured in a road traffic accident, Dr. Loïc M. Déjardin used the SILIS-MILAD to complete the necessary SIL/F surgery. Read on for preoperative diagnostics, the step-by-step surgical process, and outcomes.
Pre-operative diagnostic images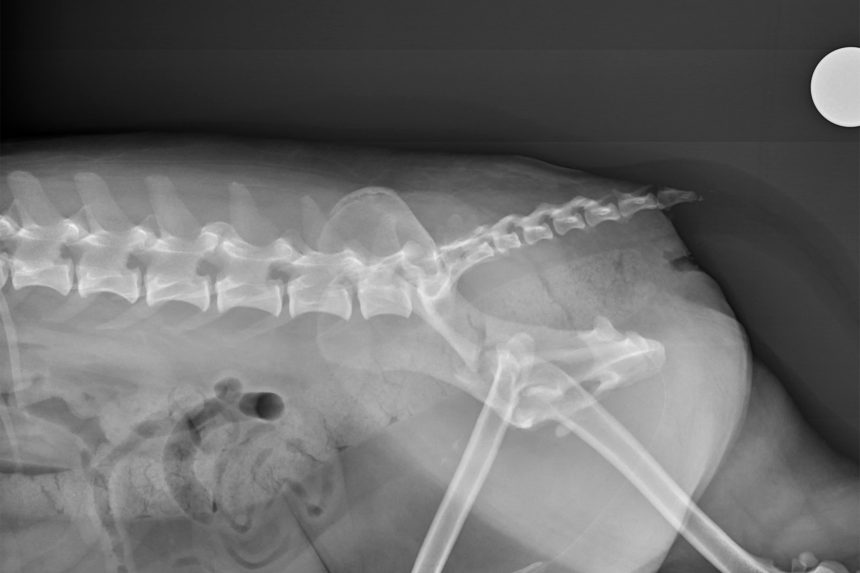 Preoperative lateral view, left side: This radiograph shows the cranial translation of the pelvic bones, or two "wings," as well as multiple minor pelvic fractures.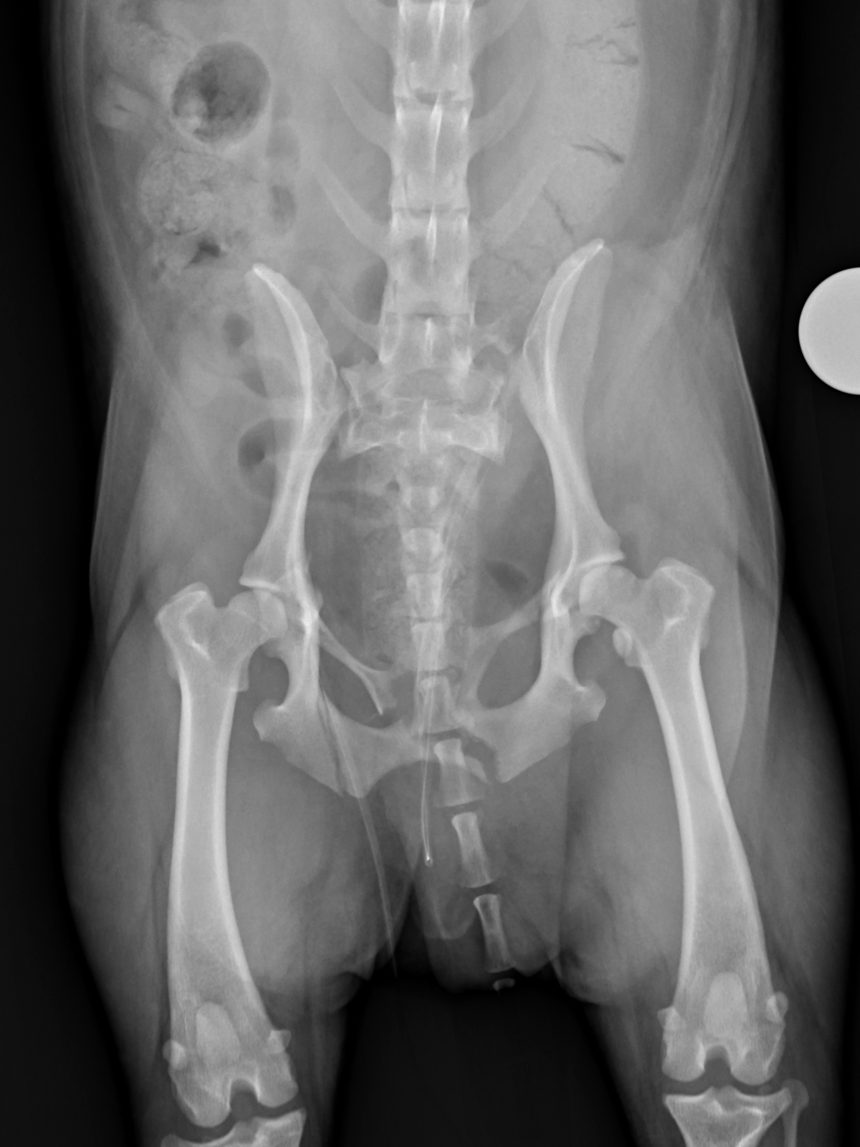 Preoperative ventral-dorsal view: Biscuit's left wing (appearing on right in image) is more severely translated forward than the right wing.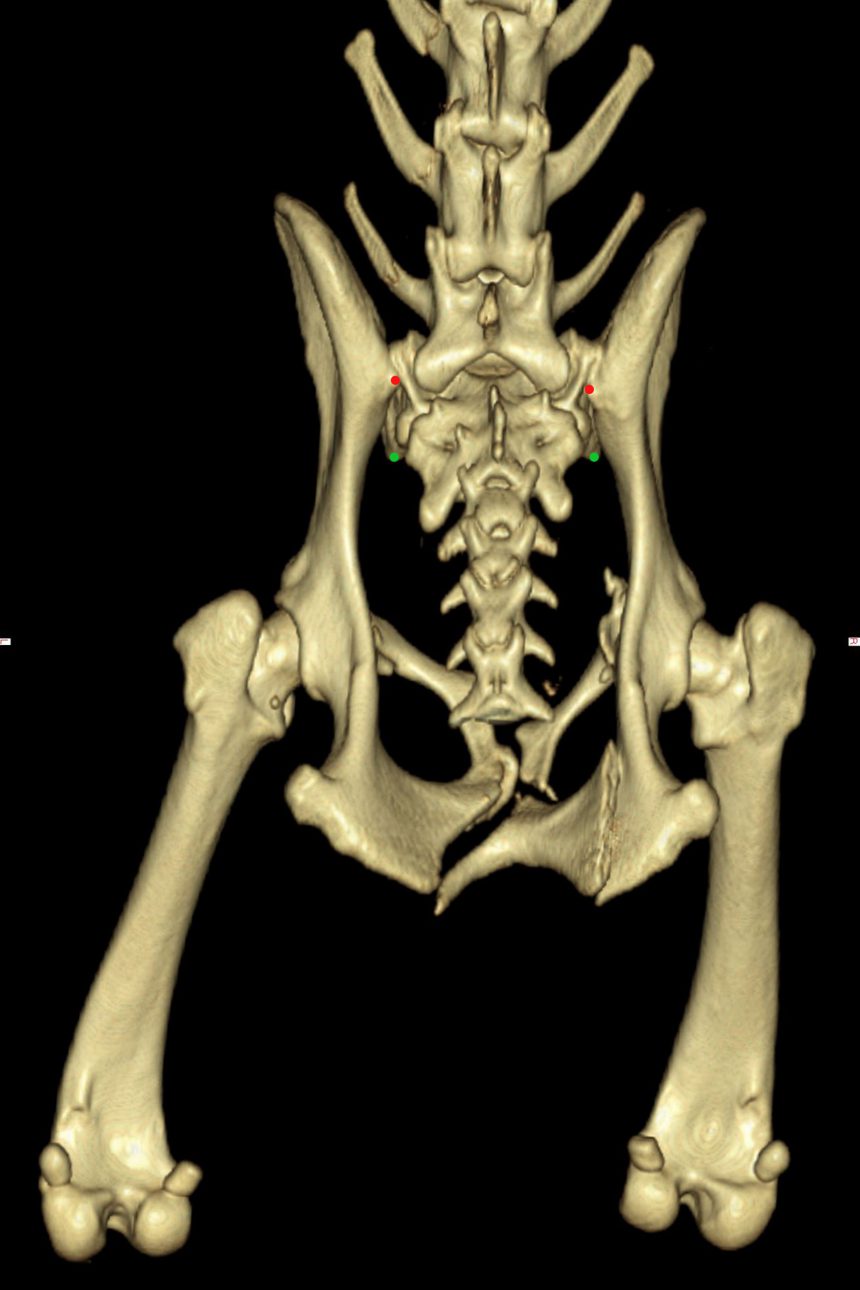 Preoperative CT scan: The red dots indicate where the wings are out of place, and the green dots indicate where the wings made contact with the sacroiliac bone prior to injury.
The surgical steps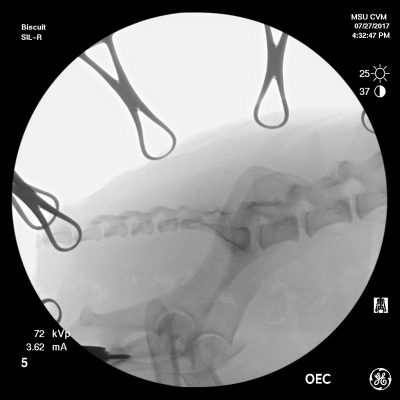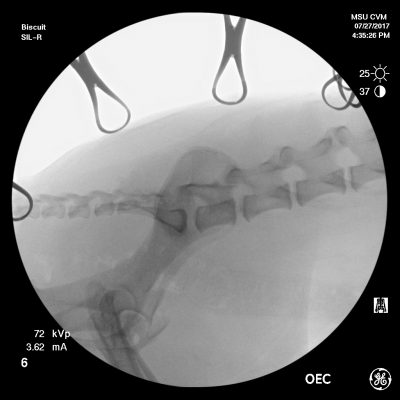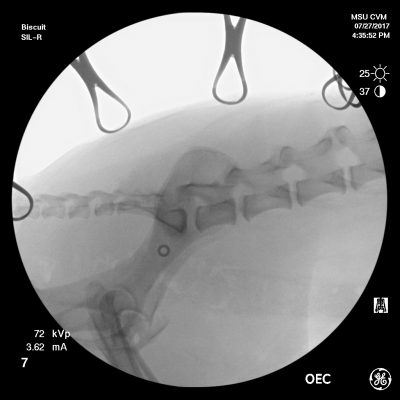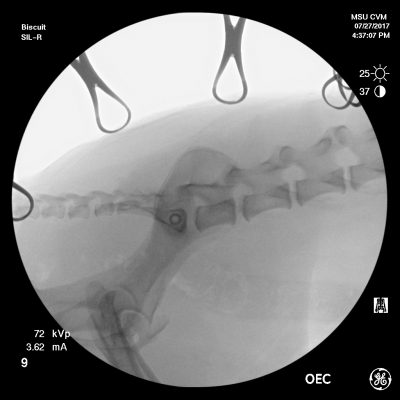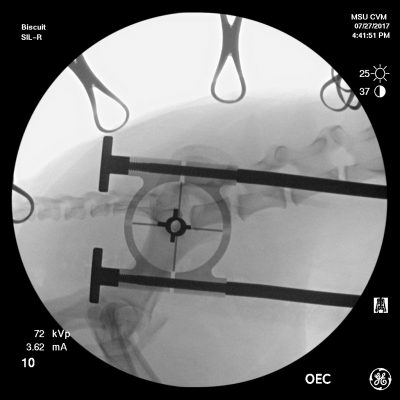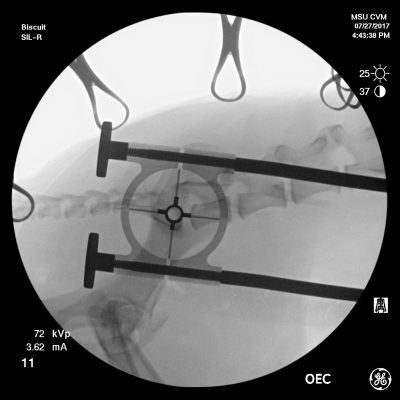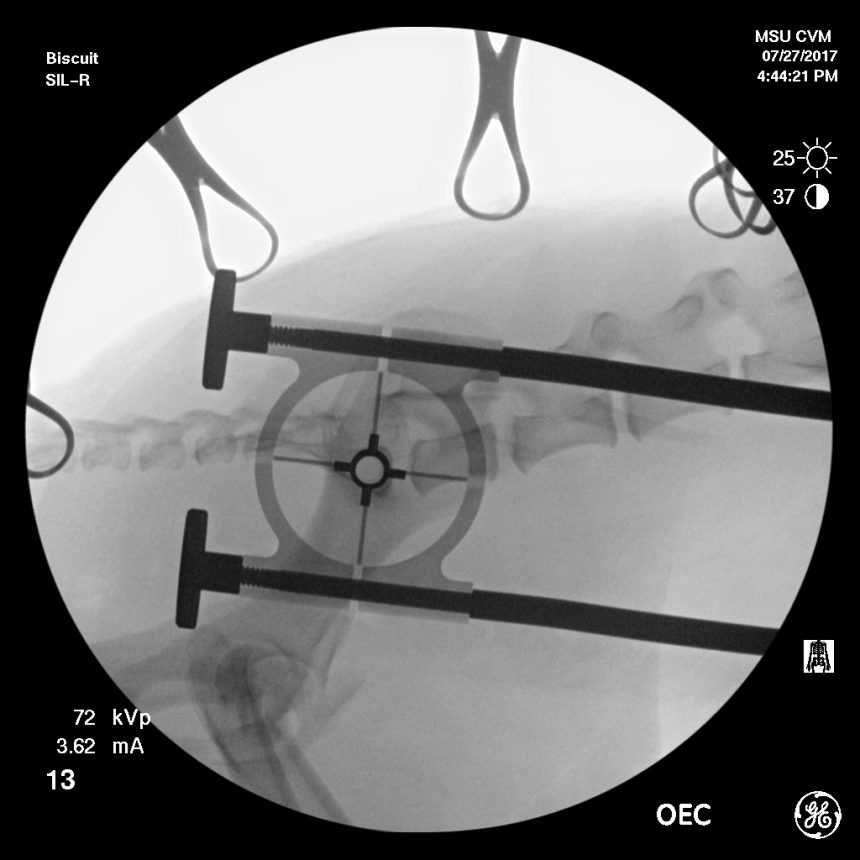 At 4:44 p.m., this radiograph shows perfect alignment has been achieved in less than three minutes.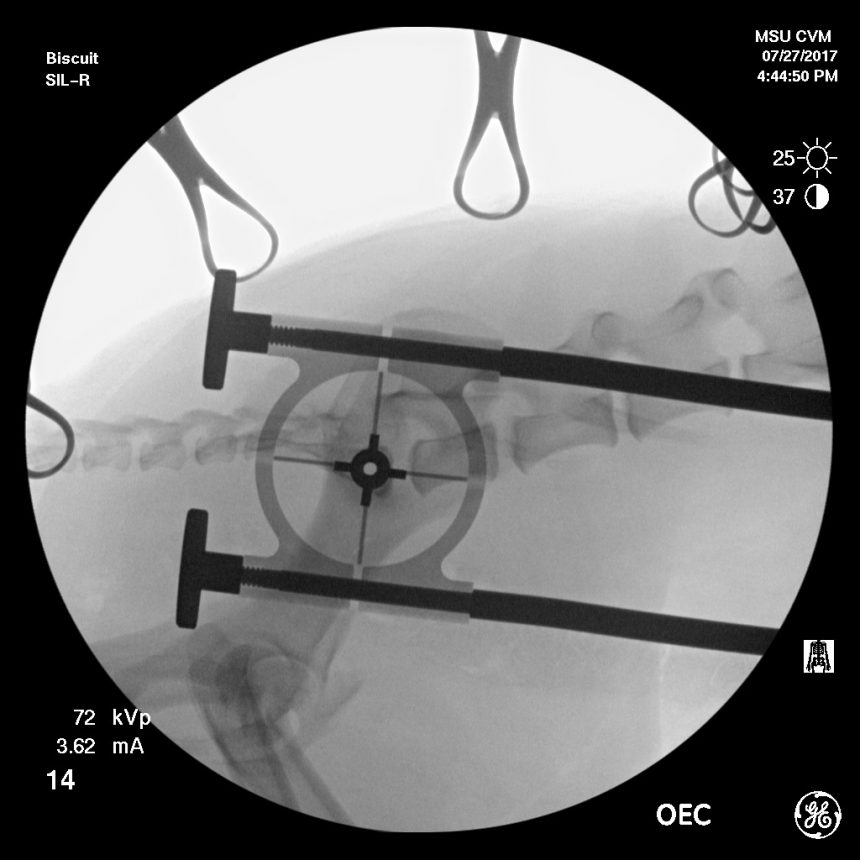 A reduction sleeve is added to the MILAD to aid in the drilling process.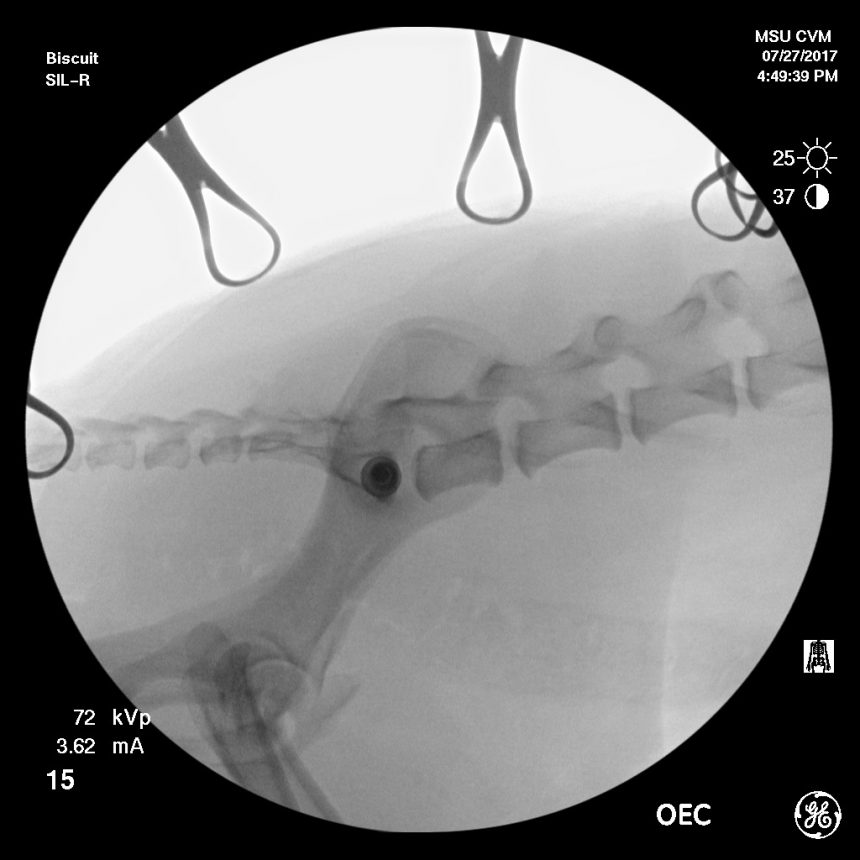 At 4:49 p.m., the ilium has been secured to the sacrum with a lag screw. Total surgery time was 17 minutes, including pauses to capture radiographs. (If the surgeons had used an open approach, the surgery would have taken between 45 and 90 minutes.)
Patient outcomes
The next three images show Biscuit's surgical results. His pelvic bones now make correct contact with his sacrum bone, thanks to the SILIS-MILAD surgical tools and method.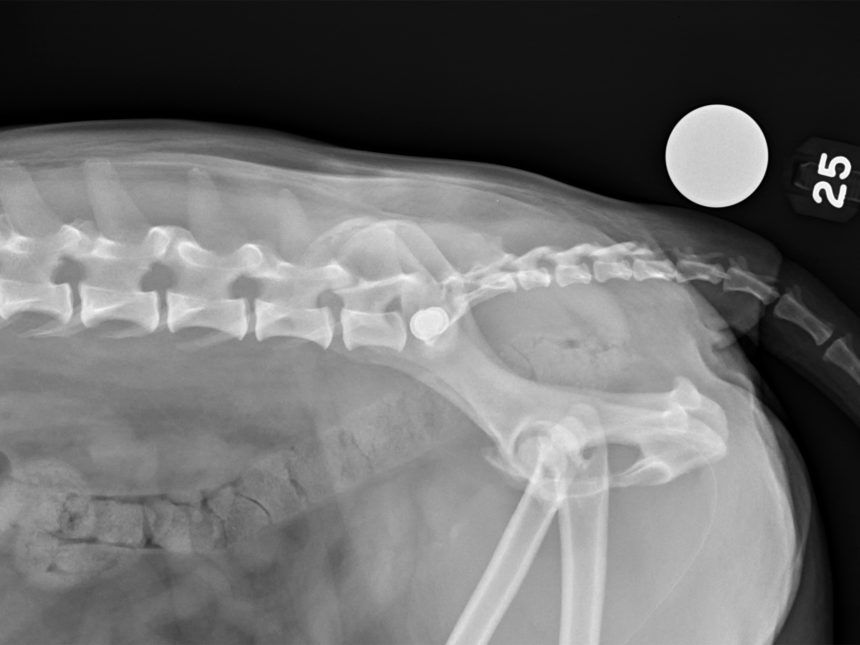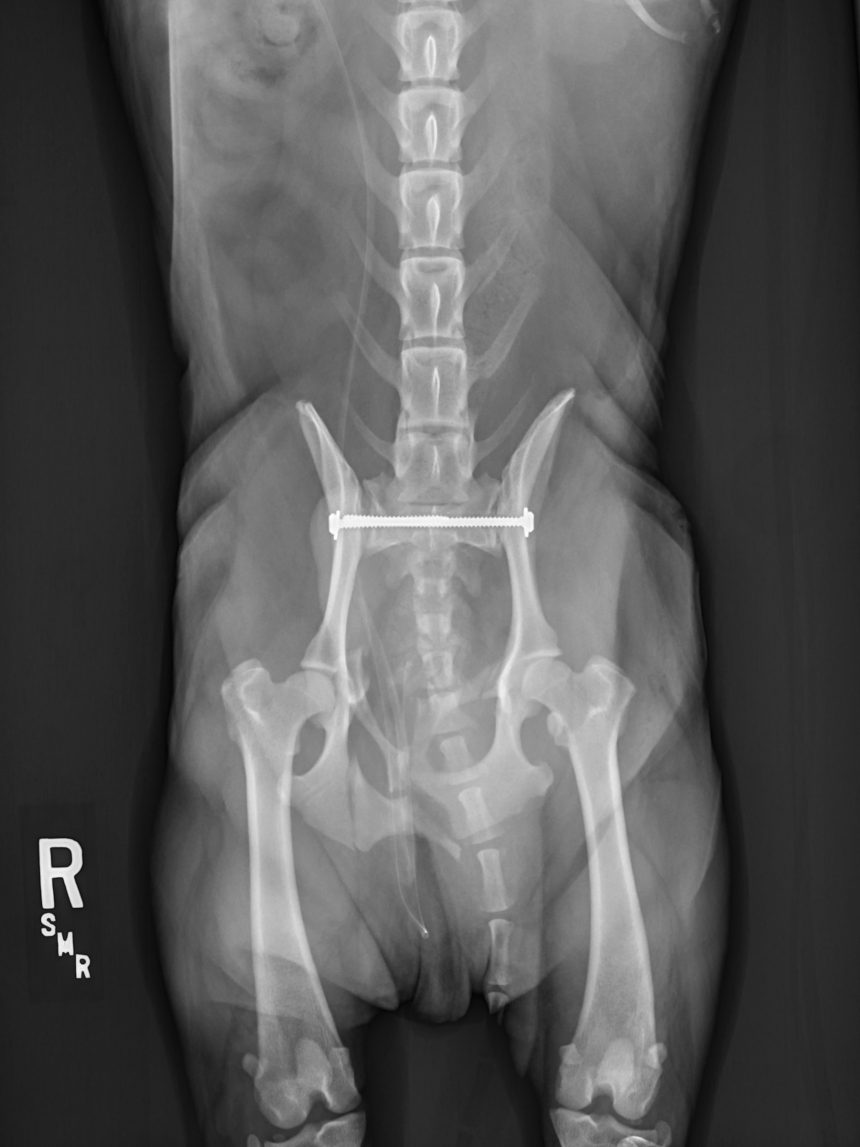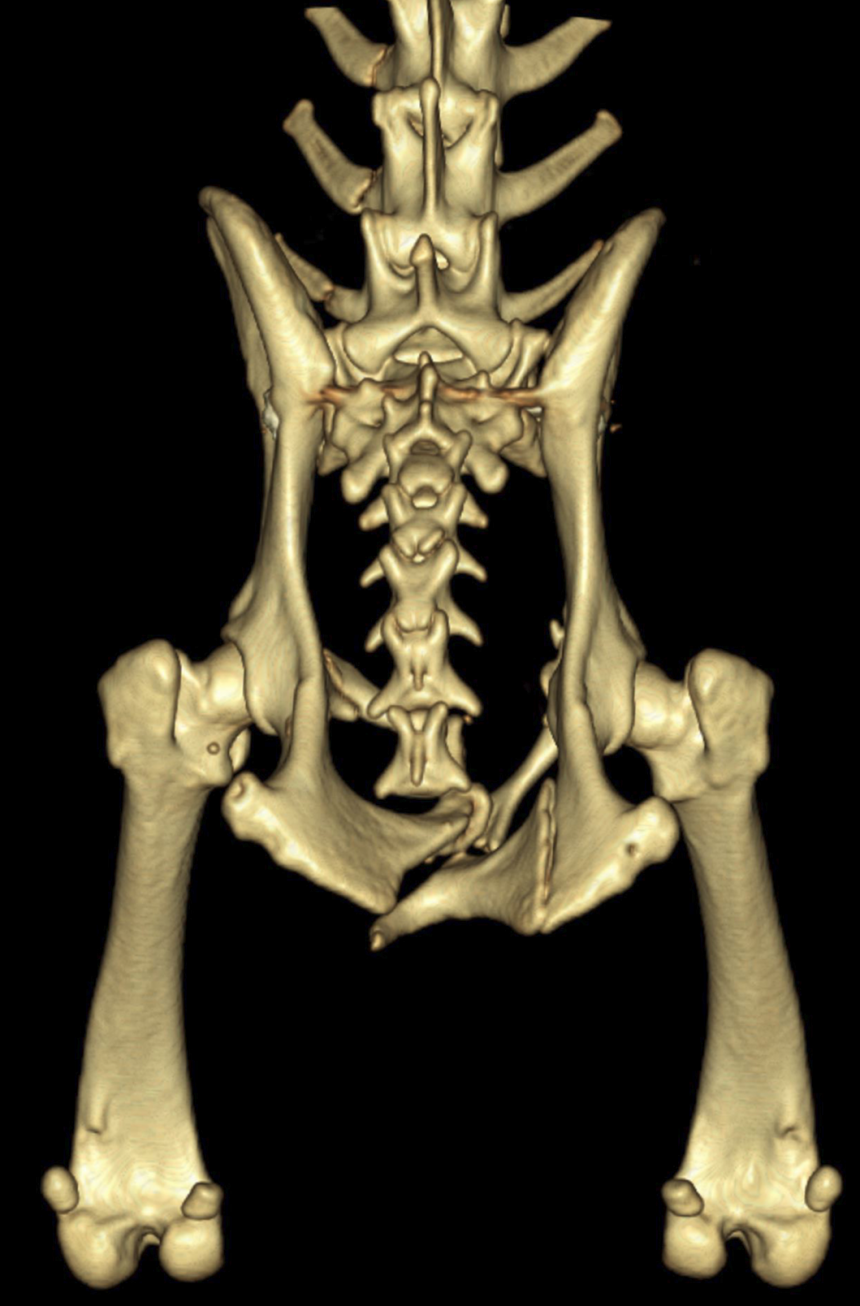 Biscuit needed both pelvic bones to be repositioned, so the surgery was repeated on his right side, visible in images below.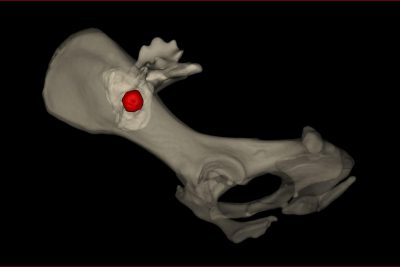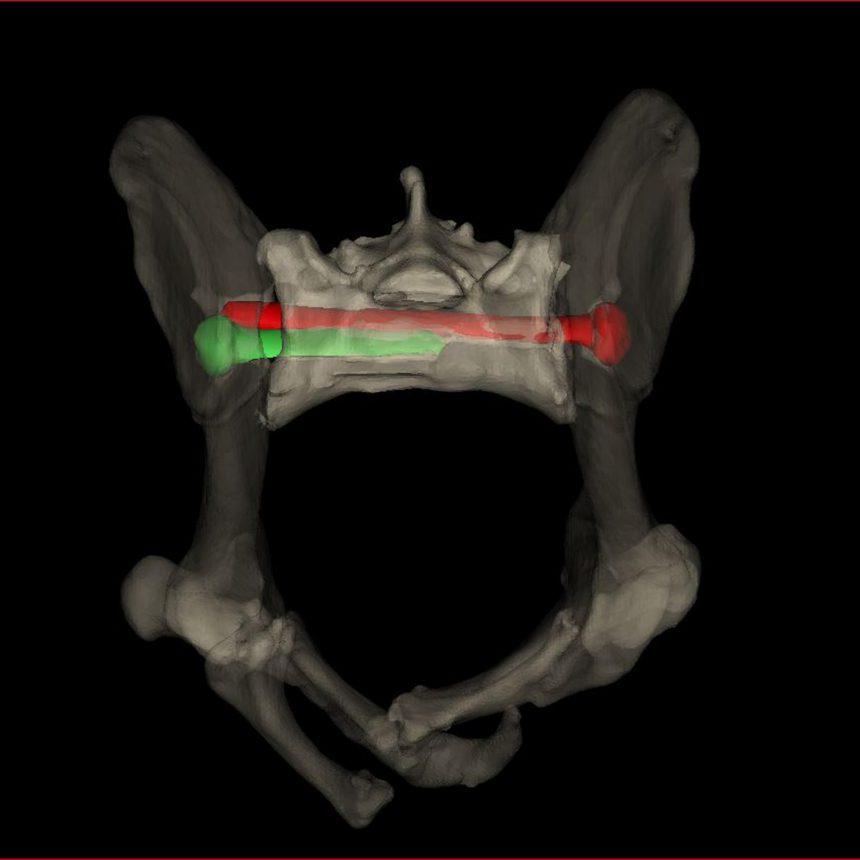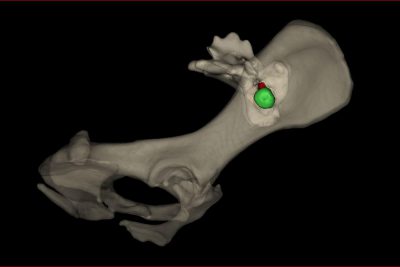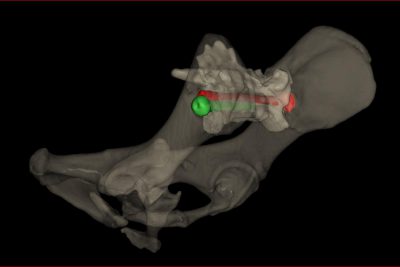 In the video below, Biscuit is seen walking with his owner two weeks after surgery. Two small marks on his right side are visible as he walks by the camera. These are the only incisions made during the entire surgical process with SILIS-MILAD (repeated on left side).