Faculty
Elizabeth Carr, DVM, DACVIM, PhD, DACVECC, CVA
Professor HP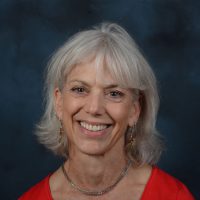 Dr. Elizabeth (Betsy) Carr earned her bachelor's degree from Cornell University in 1982 and her DVM from Tufts University in 1989. After switching coasts she completed an internship at Washington State University and a residency in equine internal medicine at University of California, Davis. She remained at Davis until 1999, completing a PhD in molecular oncology and working as an internist in the equine medicine department.
Dr. Carr moved to Michigan in 1999 and has been working in the equine medicine department ever since. Despite her love of the coast, Dr. Carr has planted roots in Michigan and considers MSU a "great working environment where people help each other out. There are lots of opportunities to draw on others' opinions and expertise." Dr. Carr earned further specialty certification in 2006 when she was certified as a Diplomate of the American College of Veterinary Emergency and Critical Care.
Dr. Carr has strong clinical interests in critical care and neonatal medicine. Her research interest includes critical care medicine, specifically in the area of improving care. She also has research interest in the pathogenesis and treatment of equine sarcoid and in equine herpes virus latency.