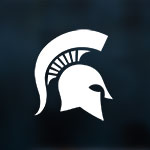 Current Position
Assistant Professor, The Ohio State University
CMIB Degree
CMIB PhD, 2012
Prior Degrees
Associate Science, Lake Land College, Mattoon, Illinois, 1999
Bachelor of Veterinary Science, University of Illinois, 2002
DVM, University of Illinois, 2004
Masters Epidemiology, Michigan State University Large Animal Clinical Sciences, 2010.
Mentor(s)
Dr. John Kaneene
Research Interests
My PhD thesis is titled "Genotypic Trends and the Associated Antimicrobial Resistance in Michigan Dairy Cattle." We are interested in how the observed changes in antimicrobial resistance are related to the changes in the genetic population of Salmonella between 2000 and 2009. Using data and Salmonella isolates collected from the same farms in both

2000 and 2009, we'll first examine differences in antimicrobial resistance, then use PFGE, MLST, and gene microarray techniques to further examine genotypic differences in the isolates between years. We're also interested in how herd-level management practices may impact the changes in the antimicrobial resistance and/or prevalence of specific genotypes of Salmonella at the herd-level.
Dr. Habing's publications