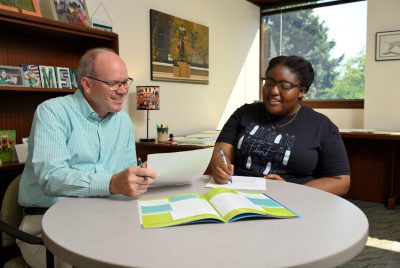 MSU Career Services Network
https://careernetwork.msu.edu/
Are you looking for a student job, a summer internship, or someone to help you develop your resume? Do you need assistance with determining the right parallel plan as you prepare for admission to veterinary school? The Career Services Office is the place to go. They host numerous career fairs for internships and summer jobs as well as provide assistance with developing a resume. Handshake is a great tool for obtaining those internship and summer jobs.

Department of Student Life
https://studentlife.msu.edu/about-student-life
Student Life creates opportunities for students to clarify and challenge their values, potentials, roles, and relationships within the University, the greater communities and the global society. Take advantage of the many activities that Student Life has to offer. It is a great way to become involved in the campus community and make lifelong connections.

MSU Counseling Center (CAPS)
https://caps.msu.edu/about-us/index.html
Are you experiencing stress, anxiety, homesickness, depression, or any other emotional or personal concerns? If so, utilize CAPS to help you manage what you may be experiencing. It will help your mental health and wellbeing, and you may even see an improvement in your academic success.
Student Health Services
https://olin.msu.edu/default.htm
Illness and injury may impact your academic success; staying healthy and taking care of yourself is important. Student Health Services provides a wide variety of health care services for students. Services include allergy and immunizations, nutritional counseling, physical therapy, transition-related care for transgender students, and numerous other services.
Lesbian, Bisexual, Gay and Transgender Resource Center (LGBTRC)
The LBGT Resource Center works to celebrate, affirm, and empower LGBTQ+ members within the MSU community. They educate, engage, and advocate and support students in order to create an inclusive campus culture for people of all genders and sexual identities. Take advantage of their educational programs and resources.
Sexual Assault and Relationship Violence Prevention Program
The Sexual Assault & Relationship Violence Prevention Program workshop is required for all freshman and first year students. The Bystander Network workshops are required for all sophomore and second year students. You must register for one of the workshops or your semester grades will not be released until the workshop has been completed. Be sure to register during fall semester.