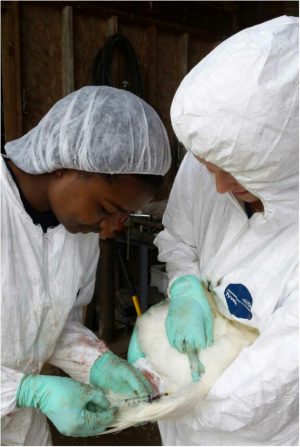 Read the 2020 Food Systems Fellowship Report
The MSU College of Veterinary Medicine Summer Food Systems Fellowship (FSF) Program is a unique partnership between the College and industry partners who are interested in ensuring the supply of well-trained veterinarians to work within the food animal industry.

This program provides veterinary students with the opportunity to become exposed to the food industry through summer employment with agriculture industry partners. The positions are structured to be beneficial for both the student and the industry partner. Students are required to complete projects that are beneficial to the industry partner and lead to a further understanding of the food industry by the student. To further broaden the summer experience, students and industry partners participate in a variety of educational initiatives including seminars and technology training workshops.
If you are interested in participating in the Summer Food Systems Fellowship, contact Whitney Smith at landrumw@msu.edu or 517-884-7047.
FSF Program Reports
2019 Summer FSF Program Report
2018 Summer FSF Program Report

2017 Summer FSF Program Report

2016 Summer FSF Program Report
2015 Summer FSF Program Report

2014 Summer FSF Program Report
2013 Summer FSF Program Report
2012 Summer FSF Program Report
2011 Summer FSF Program Report
2010 Summer FSF Program Report
2009 Summer FSF Program Report