Current Students
If you are current student of the College, please visit InsideCVM (the College's intranet) for more information and resources.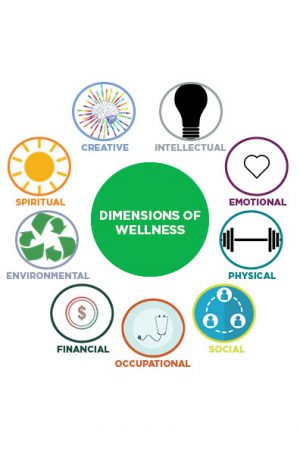 Wellness Resources
The College is committed to enhancing all aspects of student wellness. We recognize that this extends beyond intellectual, physical, and emotional wellness, but also includes other dimensions of wellness. Numerous programs and resources have been put in place at the College to support the well-being of our DVM and Veterinary Nursing students, including a partnership with the MSU Counseling and Psychiatric Service.
Career Resources
The College is one of only six colleges of veterinary medicine to have an office dedicated solely to the career development of veterinary students. The Career Services Office provides a variety of career development services and resources, including individual career advising; help with cover letters, resumes, and interview skills; assistance navigating job searches, job offers, and employment contracts; connections to job postings; and career and professional development programs and workshops.

Employers who wish to post job listings to the College's student body need to set up an account in Handshake on the MSU Career Services Network page and post it there.
Advising
The College also offers pre-vet, pre-veterinary nursing, and DVM advising services.
Professional Licensure and Certification
Federal regulations require MSU to publicly disclose, for each educational program designed to meet the educational requirements for a specific professional license or certification required for employment in an occupation (or advertised as meeting those requirements), information about whether program completion would meet those requirements in a state. These public disclosure requirements apply to all programs, regardless of their modality (i.e., on-ground, online, and hybrid programs). MSU discloses the required information for its Doctor of Veterinary Medicine and Veterinary Nursing Programs on pages 78-79 of the table at https://reg.msu.edu/Read/PDF/Professional Licensure and Certification - Public Disclosures - Final.pdf.
All current and prospective students are encouraged to contact the applicable professional licensure/certification boards in their respective states for additional information regarding professional licensure/certification requirements. Individuals enrolled or considering enrollment at the MSU College of Veterinary Medicine must complete two steps for licensure:
Individuals must be a graduate of an American Veterinary Medical Association-accredited program
Individuals must pass their national licensing exam:

For the College's Doctor of Veterinary Medicine Program, the required exam is the NAVLE.
For the College's Veterinary Nursing Program, the required exam is the VTNE.
After meeting both these requirements, individuals should apply for licensure in the state(s) for which they wish to be licensed.
The information in the table should not be construed as guaranteeing that any particular professional licensure/certification authority will approve a student's application; nor should the information in the table be read to imply that other requirements for professional licensure/certification do not exist or that other requirements for professional licensure/certification have been determined to have been met by MSU's program/course, or that any necessary approvals for clinical or other experiential learning placements are secured by virtue of a student's enrollment at MSU.
State professional licensure/certification requirements are subject to change at any time.
For licensing board contact information and approval status, please see the American Association of Veterinary State Boards at aavsb.org.
If you need assistance or have any questions, please contact the appropriate program: