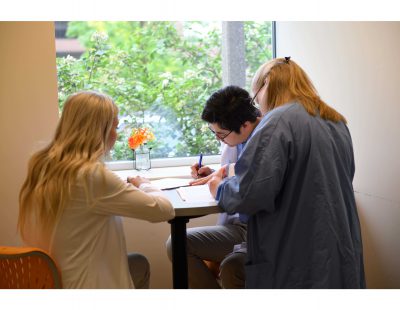 Tutoring and Supplemental Instruction
The College of Veterinary Medicine's Admissions, Student Life, and Inclusivity (ASI) Office with the support from the King-Chavez-Park (KCP) program offers supplemental and walk-in tutorial services for your math and science courses. Supplemental instruction is a one-hour focused session with lesson plans for specific courses. Visit our Aspiring Veterinary Professionals D2L community page for Supplemental Instruction video recordings and walk-in tutoring hours.
Help Rooms
There are many departments that offer help rooms (free tutoring) for many of the courses and subjects that you are studying each semester. These help rooms are very valuable for when you're struggling with course content. Below is the list of departments that currently provide academic help rooms. Click on the subject to find out more about where the help rooms are located and the times they are open.
TRIO Student Support Services
TRIO provides preparation, orientation, and academic support for first-generation students, students from low-income backgrounds, and students with disabilities. These services provide support for students outside the classroom while encouraging success in the classroom.