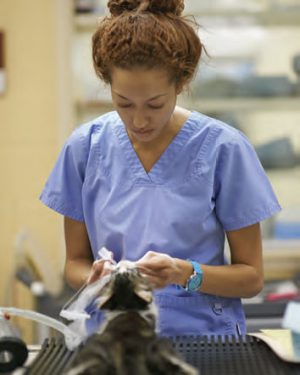 As a medical student at Michigan State University, you are required to have health insurance, including mental health coverage. The Financial Aid Budget for medical students includes the cost of health insurance.

All students in the College of Veterinary Medicine are automatically enrolled in the MSU Student Health Insurance Plan through a charge on their fall and spring tuition bill.

If you have other health insurance, you may request to waive the MSU Student Health Insurance Plan through your StuInfo account.

For questions concerning waiver processing, contact the MSU Benefits office at (517) 353-4434 or email studentinsurance@hr.msu.edu. The Benefits Office is located in the Nisbet Building at 1407 S. Harrison Road, Suite 140A, East Lansing, MI 48823.