The Colleges of Veterinary Medicine at Michigan State University and Cornell University invite applications from early-career veterinarians to participate in a RACE-approved continuing education (CE) program in Bovine Health Management.



This Program is developed as part of a USDA-funded project and will be offered at no cost to the participants. Information collected through a survey among recent graduates working in rural areas was used to design a targeted, 24-month distance CE program supplemented with two 1.5-day, hands-on workshops. The Program will be delivered online with one hands-on workshop taking place at the end of each year (one at Michigan State University and another at Cornell University). The Program is approved by RACE for a total of 197 hours of CE and specifically targets rural bovine practitioners in their first years of practice.
Program Description
The online portion of the Program is comprised of a total of 16 online modules distributed throughout 2 years:
Epidemiology and Herd Health Concepts
Udder Health I: Mastitis
Udder Health II: Parlor Evaluation
Lameness and Facilities Design
Dairy Cattle Reproduction
Beef Cattle Reproduction
New Technologies in Cattle Production Systems
Regulatory Medicine (Federal and State) and Drug Residues
Emerging Diseases of Cattle in the U.S.
Beef and Dairy Nutrition and Metabolic Disorders
Production Medicine Economics
Downer Cow Management
Immunology and Vaccinology
Treatment Protocols: Cattle Infectious and Parasitic Diseases
Calf Health Management (Beef and Dairy)
Diagnostic Methods (clinical pathology, soft tissue ultrasound, field necropsy, etc.)
The online portion comprises a total load of 180 hours and is designed assuming a commitment of 1–2 hours per week for 45 weeks per year. Additionally, two hands-on workshops will focus on developing and practicing the clinical skills associated with the content delivered online.
The content will be delivered by specialist faculty from Michigan State University, Cornell University, and the University of Wisconsin—Madison, with the support from other organizations such as the Michigan Department of Agriculture and Rural Development or the US Food and Drug Administration Center for Veterinary Medicine.
Applicant Requirements
Have graduated from an AVMA-accredited college of veterinary medicine within the past 5 years
Work in private practice within the United States
Ability to travel to Michigan State and Cornell campuses to attend the hands-on workshops

The first workshop will take place 03/12–03/13/2021 at Michigan State University
Participant Benefits
Up to 20 recently graduated veterinarians will be enrolled at no cost in this online program. Additionally, the selected participants will receive a $1,000 travel stipend to attend each of the hands-on workshops. Participants will receive a certificate of completion upon successfully finishing all modules.
How To Apply
To be considered for this sponsored CE program, please complete the following application form. Applicants will be required to provide personal information and submit a motivation essay (up to 500 words) explaining their interest in the Program.
Complete applications will be reviewed by a selection committee comprised of program instructors.
Apply Here
Timeline
Application deadline: May 15, 2020
Start of online course: July 1, 2020
First hands-on workshop at Michigan State University: March 12–13, 2021
Contact
For more information, please contact Dr. Ángel Abuelo: abuelo@msu.edu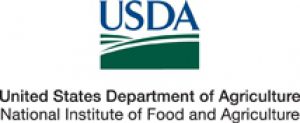 This project is supported by the Veterinary Services Grant Program competitive grant no. 2018-70024-28817 from the USDA National Institute of Food and Agriculture.