The BRUSH Summer Research Program is intended for students from diverse backgrounds underrepresented in biomedical research who are interested in exploring research career options in the biomedical sciences. Research topic areas for student projects relate to heart, lung, and blood health and disease, as well as environmental health sciences. Applicants are chosen through a competitive evaluation process.
Who is eligible?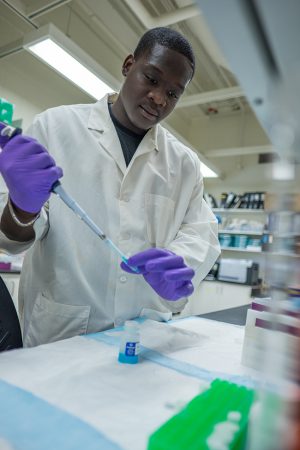 Students who are interested in biomedical research and are:

Available in the coming summer to participate in the research training program at Michigan State University
Students applying to the undergraduate program must be currently a full-time student in good academic standing attending a 4-year accredited US college or university. Students applying as undergraduates cannot have completed their undergraduate degree prior to participation in the program.
Students applying to the veterinary student program must be currently a full-time student in good academic standing attending an accredited US college or school of veterinary medicine.

US citizen or legal resident (green card) residing in the United States, Puerto Rico, the US Virgin Islands, or Guam, or a I-551 stamp in their passport. Proof of citizenship or residency may be requested
From underrepresented populations, or have disabilities, or have financially disadvantaged backgrounds
Who are the underrepresented populations?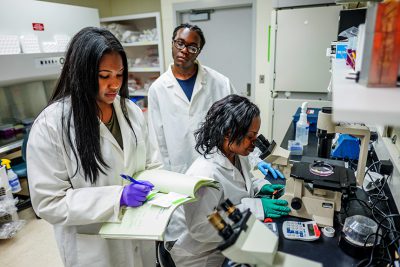 The following populations are considered to be underrepresented in biomedical research:
American Indian or Alaska Native-A person having origins in any of the original people of North and South America (including Central America) who maintains tribal affiliation or community attachment
Black or African American-A person having origins in any of the black racial groups of Africa
Hispanic/Latino American-A person of Cuban, Mexican, Puerto Rican, South or Central American or other Spanish culture or origin
Native Hawaiian or Other Pacific Islander-A person having origins in any of the original peoples of Hawaii, Guam, Samoa, or other Pacific Island
What is considered a financially disadvantaged background?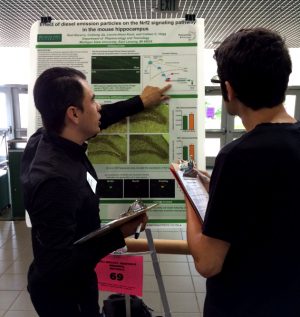 Individuals from disadvantaged background, define as those who meet two or more of the following criteria:
Were or currently are homeless, as defined by the McKinney-Vento Homeless Assistance Act
Were or currently are in the foster care system, as defined by the Administration for Children and Families;
Were eligible for the Federal Free and Reduced Lunch Program for two or more years;
Have/had no parents or legal guardians who completed a bachelor's degree (see the U.S. Department of Education);
Were or currently are eligible for Federal Pell grants (;
Received support from the Special Supplemental Nutrition Program for Women, Infants and Children as a parent or child;
Grew up in one of the following areas: a) a U.S. rural area, as designated by the Health Resources and Services
Administration Rural Health Grants Eligibility Analyzer, or b) a Centers for Medicare and Medicaid Services-designated Low-Income and Health Professional Shortage Areas (qualifying zip codes are included in the file). Only one of the two possibilities in #7 can be used as a criterion for the disadvantaged background.
What is required as proof of income?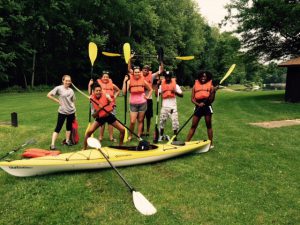 Applicants claiming a financially disadvantaged background must provide copies of their most recent federal tax returns for themselves, or their parents (if a dependent), and/or their spouse (if applicable) and must be of "exceptional financial need (EFN)" as defined by the Secretary of Department of Health and Human Services (Federal Register, Annual Update of the HHS Poverty Guidelines, A Notice by the Health and Human Services Department on 01/17/2020, document citation 85 FR 3060, page 3060-3061, document number 2020-00858).
Income levels to qualify for financially disadvantaged background
2022 Poverty Guidelines for the 48 Contiguous States and the District of Columbia
PERSONS IN FAMILY/HOUSEHOLD

POVERTY GUIDELINE (annual income threshold)

1

$13,590

2

$18,310

3

$23,030

4

$27,750

5

$32,470

6

$37,190

7

$41,910

8

$46,630
For families/households with more than 8 persons, add $4,720 for each additional person.
See also the Federal Register, Annual Update of the HHS Poverty Guidelines , A Notice by the Health and Human Services Department on 01/21/2022, document citation 85 FR 3315, page 3315-3316, document number 2022-01166.
There are separate poverty guidelines for Alaska and Hawaii that reflect Office of Economic Opportunity administrative practice beginning in the 1966-1970 period.
For more information see the Notice of NIH's Interest in Diversity at:
https://grants.nih.gov/grants/guide/notice-files/NOT-OD-20-031.html
Resource: How to Live on a Low Income:
https://www.moneygeek.com/living/resources/how-to-live-on-low-income/