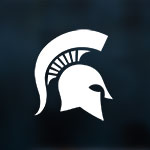 Current Position
Post-doctoral fellow with Dr. Norby at University of Michigan
CMIB Degree
Completed PhD in CMIB: Summer 2012
Prior Degrees
BS Microbiology and Molecular
Genetics, Michigan State University, 2004
BS Zoology - Genetics emphasis, Michigan State University, 2004
Mentor(s)
Dr. Shannon Manning, Dr. Dele Davies
Research Interests
My graduate research focuses on understanding the genetic structure and molecular evolution of important

bacterial pathogens with particular interest in pathogenesis and host adaption. Using a variety of molecular tools, I investigate the global distribution of bacterial clones and the presence of specific virulence
genes in human and animal populations. In conducting genetic analyses, my work elucidates the genetic framework of bacterial populations and the role of recombination in the emergence and evolution of new
pathogenic clones. Additionally, I am using in vitro infection models to study bacterial-host interactions and identify factors contributing to differences in disease and virulence observed among distinct genotypes.
Amber Springman's publications