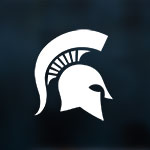 Prior Degrees
BVMS (Bachelor of Veterinary Medicine and Surgery), University of Glasgow, 2003.
Large animal internal medicine (Equine) residency, Michigan State University, 2005
MS, Michigan State University Large Animal Clinical Sciences, 2006.
Mentor(s)
N. E. Robinson
Research Interests
Horses can suffer from an asthma like disease called recurrent airway obstruction (RAO). Clinical signs of respiratory distress are triggered by exposure to hay. However the immunopathogenesis of this disease remains poorly defined. My interest is in the role of the alveolar macrophage in the pathogenesis of Recurrent Airway Disease (RAO). The alveolar macrophage is the predominant cell type present in the normal lung and is crucial in orchestrating both innate and acquired immune responses. As RAO is a disease that predominately affects mature and older horses we are particularly interested in studying the influence of aging (immunosenescence) on the immune response of the macrophage.
M. Eilidh Wilson's publications