The MSU College of Veterinary Medicine hosted its first Quarantine Creation Contest throughout 2020. Students, faculty, and staff submit many different types of creations and later voted to determine winners from each category. Congratulations to the winners and thanks to all of the College's community members who participated.
Visual Creations
First place: The Perfect Sunrise" by Justin Lam, DVM Class of 2021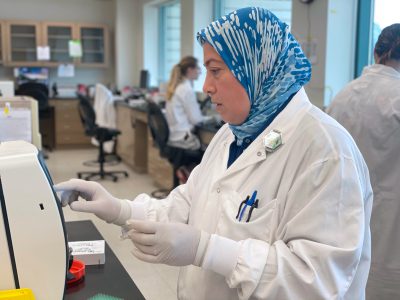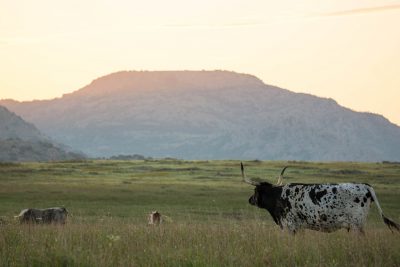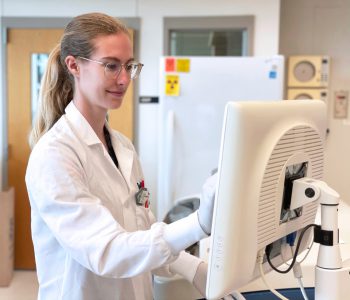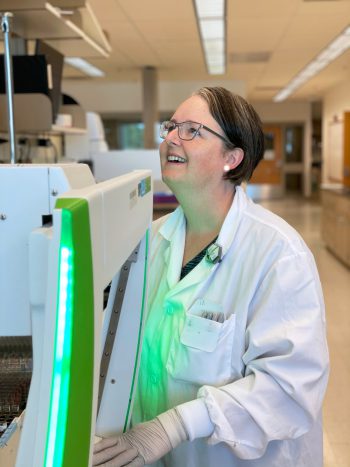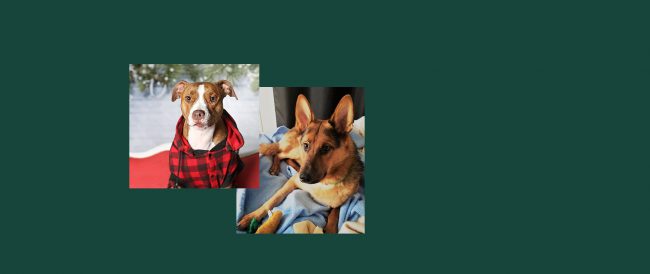 From the creator: We had arrived at our campsite late the night before about 10 mins from this wildlife refuge. With only a few hours of sleep, we grabbed our gear, eyes still crusted, and headed off on our morning adventure. We had little expectations and knew that wildlife watching is often a gamble, but luck seemed to be on our side this morning. We were stoked to find giant shadows roaming the open field. As our eyes adjusted and the sunlight began to creep over the mountains, we realized these silhouettes were wild long horn cattle and bison. The excitement immediately shook us from our groggy state. We sat in silence and observed them (from a distance) peacefully grazing, chewing their cud, and playing with their calves as the morning sky in the background transitioned from blue pink to orange. It was a perfect morning well spent. Shot with Sony A6000.
Second Place: "My Cat Kindle" by Keri Gardner, Research Assistant, Large Animal Clinical Sciences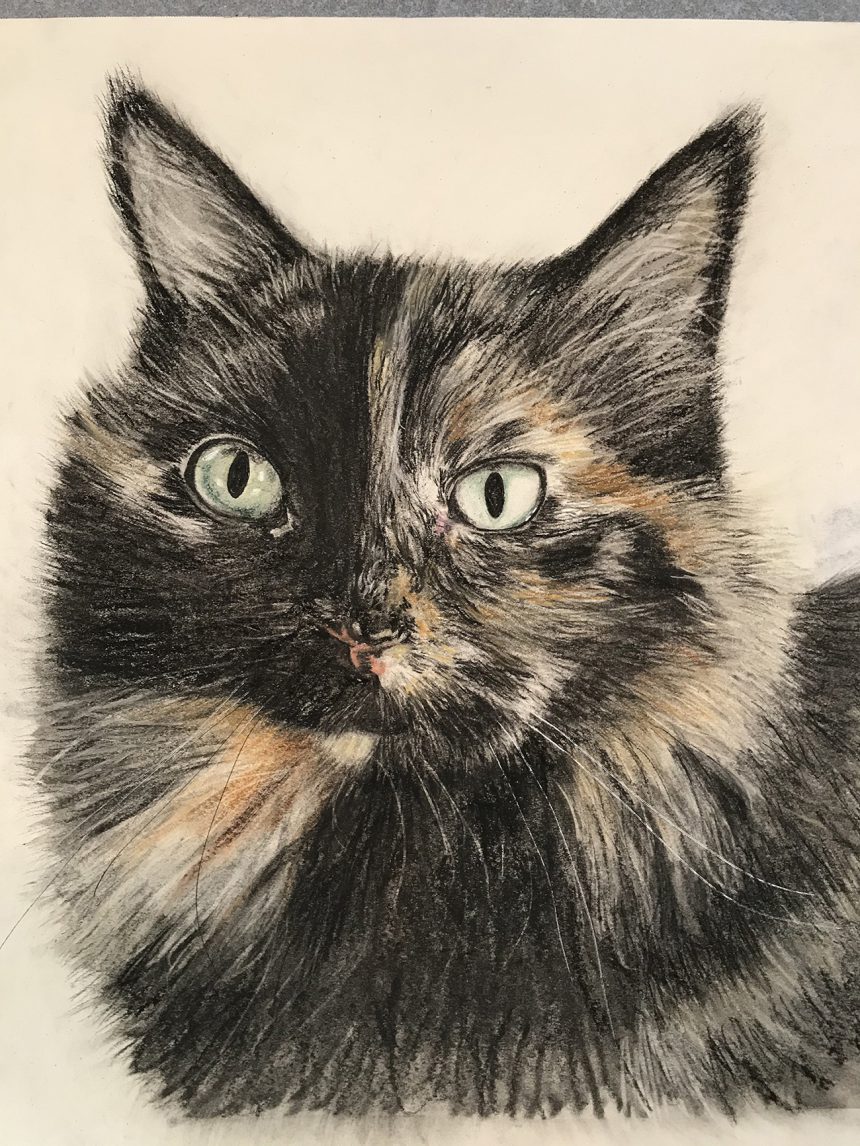 From the creator: charcoal, ink, pastel, colored pencil
Third place: "Dreaming of Michigan Blueberries" by Dr. Annette Petersen, Associate Professor, Dermatology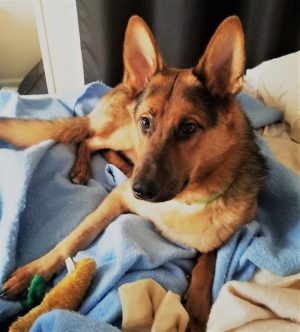 From the creator: Oil on canvas.
Performance Creations
First place: "Aerial Silks Routine" by Allyson Tucker, DVM Class of 2020 
From the creator: "[This is] a video of an aerial silks routine that I choreographed... I made the video a while back; I don't currently have a way to set up my silks and practice, which has been a sad part of quarantine for me."
Music: "Tear in my Heart" by Twentyone Pilots
Second place: "City Limit" by Dewey Longuski, Academic Specialist - Instructor, Online Master of Science in Food Safety Program
From the creator: "I was in and around Nashville, TN the week of March 2nd this year when the devastating tornadoes struck on March 2nd/3rd and later in the week as COVID-19 began closing area events. The idea of my song "City Limit" came to me on Wednesday of that week but I didn't finish it until late in March. I have since submitted a demo of this song to the Nashville Songwriters Association International (NSAI) and it was designated as a One to Watch song."
Third place: A Trip to Pictured Rocks National Lakeshore by Shaun Goulet, DVM Class of 2022
From the creator: "My video, A trip to Pictured Rocks National Lakeshore, follows members of the MSU CVM Hiking Club and myself as we journey through sections of this 100-mile coastline Lakeshore in October 2019. This video features views from landmarks of the PR Lakeshore (Chapel Falls, Miners Castle, Au Sable Light Station, etc.), the Mackinac Bridge, and Castle Rock. This trip was a much-needed getaway for us vet students, on which we made memories that'll last forever. Photography/cinematography is a favorite hobby of mine (when I have time away from studies) as it allows me to capture the emotions and memories I experience on trips such as these. I hope you enjoy my video and it inspires you to take yourself on adventures you've been longing to journey!"
Music: "Ms" by alt-J
Culinary Creations
First place: "Cake for the Soul" by Shannon Enzenberger, DVM Class of 2024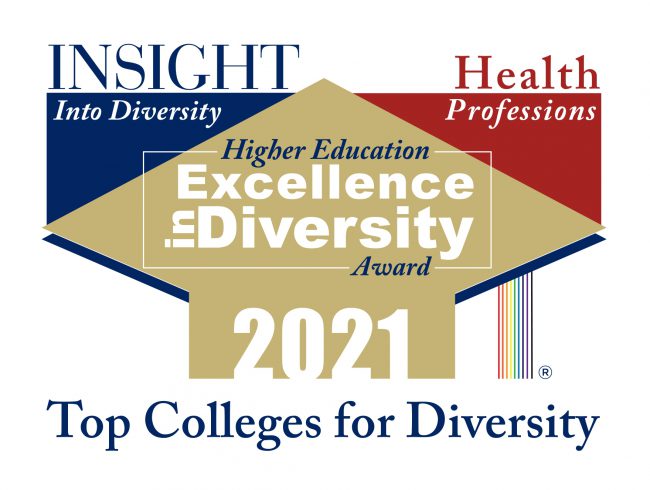 From the creator: A triple-layer lemon poppyseed cake that's perfect for any occasion! Complete with lemon cream cheese frosting and some added aesthetics.
Second place: "Canadian Gin Smash" by Emilie Belage, DVM Class of 2021
Description: Ingredients - 1/2 lemon, 1/4 of a lime, 1/2 clementine, mint, gin (1-2 shots), sparkling water, ice. Not included: Ryan Reynolds ☹️
Artist statement: Let's be real, it's been a hard 5 months... Sometimes you just need to come home to a well-deserved adult beverage. Side effects include: uncontrollable laughter, sedation and hallucinations of Ryan Reynolds.
Third place: "A Slice of South Africa" by Allison DeLuca, DVM Class of 2022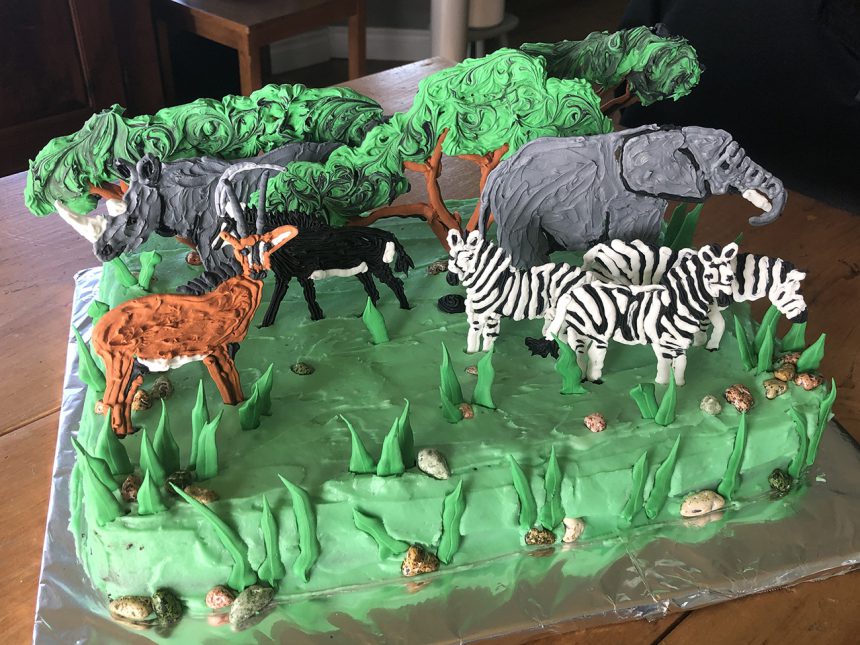 From the creator: I was supposed to go to South Africa this past May to work with a wildlife veterinarian, and I would have spent my birthday there. Since I didn't get to do any of that, I did the next best thing I could and brought a little bit of the South African wildlife to my birthday cake. Chocolate cake with buttercream frosting and royal icing decorations.
People's Choice
"The Business End" by Emmy Schuurmans, DVM Class of 2023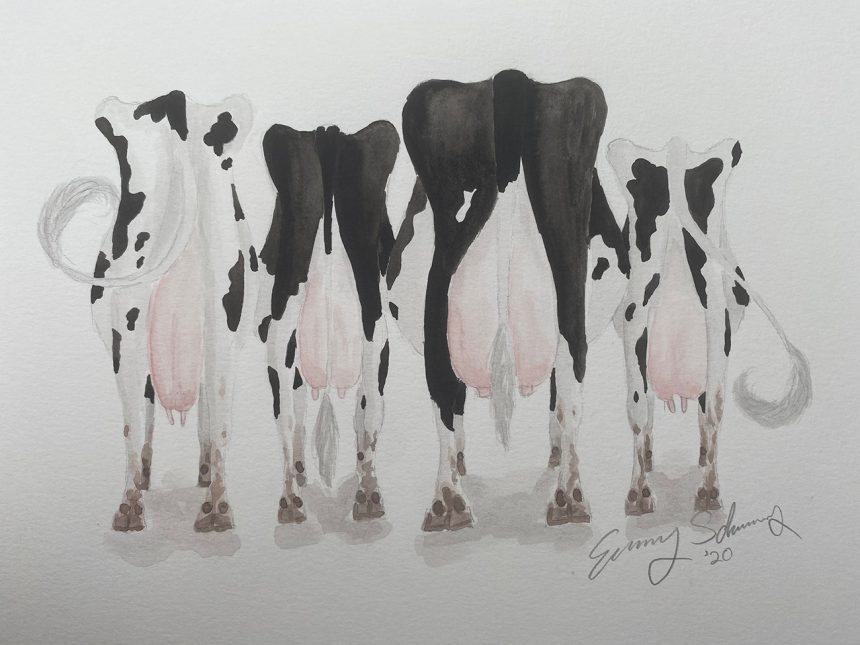 From the creator: In production medicine, our office is quite often the rear of a cow. So much so that we can start to identify cows by their rumps (sometimes we never even get to see their faces). Hence, my inspiration for this piece. This is a watercolor of my favorite view on the farm.