It feels good to be home. Fall 2021 has been a special time of reunion in the halls of the MSU College of Veterinary Medicine, with many returning to campus for the first time since spring 2020. Here are some snapshots of our first week back in business for the new school year.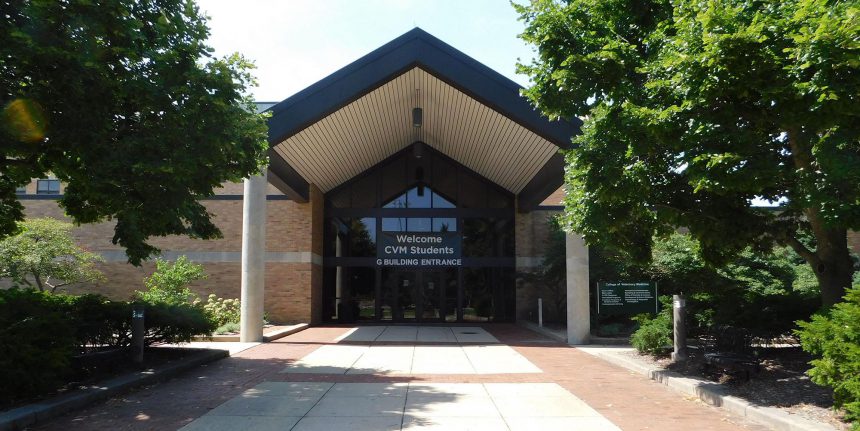 Students (both Doctor of Veterinary Medicine and Veterinary Nursing) aren't the only ones the College welcomes this year. Graduate students, interns, residents, new staff and faculty, and a new director of the Veterinary Diagnostic Laboratory are just some of the community members who have joined us this semester.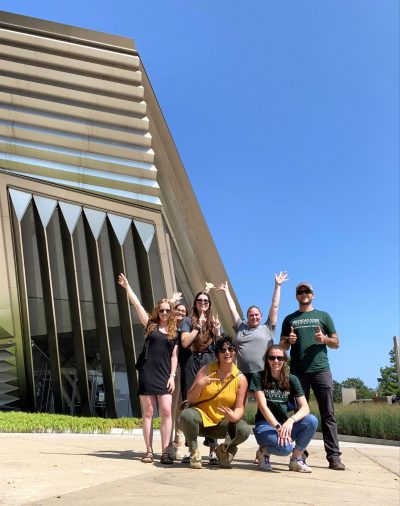 As part of New Student Orientation, the DVM Class of 2025 participated in a scavenger hunt around MSU's beautiful campus. Above, members of the class pose in front of the Broad Art Museum. Photo courtesy Jessica Strohmeyer.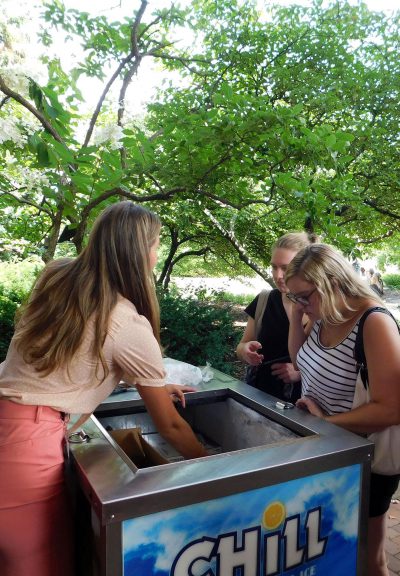 The College held one of the community's favorite traditions on August 13: an ice cream social. Community members mingled to meet new friends and colleagues, greet ones who they had not seen in a while, and enjoy sweet treats together.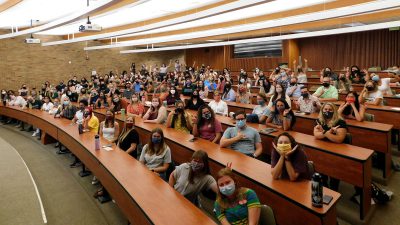 Members of the DVM Class of 2025 strike their goofiest poses during New Student Orientation. The class comprises 115 future veterinarians. Among them, they speak 16 languages and hail from 22 different states and countries.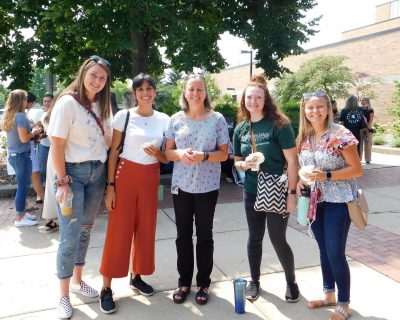 Students enjoy dessert with the College's dean, Dr. Birgit Puschner (center), at the Aug. 13 ice cream social. Regular ice cream socials are a big part of the College's culture, often featuring sweets from the MSU Dairy Store.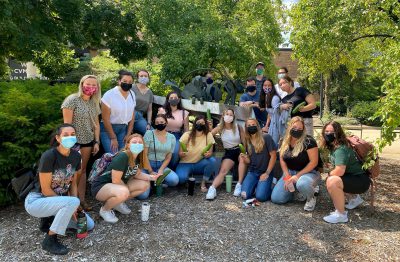 Members of the DVM Class of 2025 pose around a beloved College landmark after nabbing veggies from a nearby free-summer-produce bin. Photo courtesy Arianna Troia.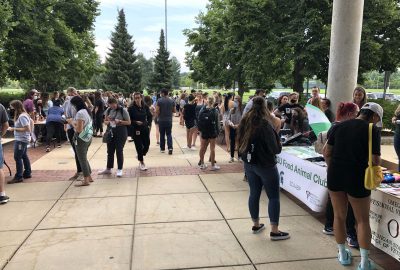 New school years are always kicked off with Club Resource Fairs, in which the College's more-than-30 student organizations recruit members, share opportunities, and welcome new students. This year was no exception.