Therese Heinonen (DVM '88) currently serves as the vice president of clinical operations at DalCor Pharmaceuticals. She is passionate about research, education, and sharing her experiences while navigating a unique career path.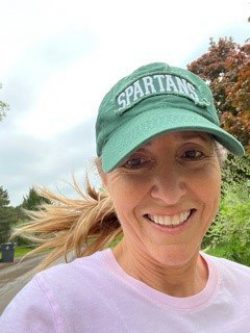 What initially drew you to veterinary medicine?
I was drawn to veterinary medicine for a number of different reasons. The first draw was curiosity—wanting to understand, fundamentally, the nature of health and illness. The second was the expansiveness of veterinary medicine and the critical role it plays in the protection of the environment, research, animal welfare, and public health. And like most of us, I have always felt an empathy toward animals and a pull to help them.
Can you describe your career path?
Creating CMOD
In 2006, Heinonen co-founded the International Partnership for Critical Markers of Disease (CMOD) a 501(c)3 non-profit organization that aims to advance the science of biomarkers used to identify, monitor, and treat cardiovascular and related diseases. She currently serves on the Board of Directors.

Before entering veterinary school, my interest was in veterinary research, and I worked as an intern in Merck's Animal Science Division. But with a DVM in hand, I decided to try applying all of that clinical knowledge in private practice. It was wonderful—building bonds, taking on challenging cases, educating clients and staff, enjoying successes, and learning from failures. But I also missed being part of a larger institution and the easy access to expertise and training that I felt was important for my own growth.
So, in 1992, after five years in private practice, I went back to research. And while I still practice veterinary clinical care on a limited basis–I actually retook the National Boards in 2015 to stay current–my main career has been in research. In this capacity, I have worked for and with federal agencies and universities, as well as pharmaceutical, diagnostic, and biotech companies. My work has allowed me to travel extensively and learn from international experts in many fields of healthcare.
Do you have any advice for students looking to work in the pharmaceutical industry?
Veterinary training provides much more than an education in animal health. It develops communication skills, critical thinking abilities, and investigational rigor. These are all qualities that are important for any type of research career. The pharmaceutical industry is complex and multi-layered. Students who are interested in a career in drug development should learn as much as possible about the varied careers and pathways by establishing a network of contacts. Most people in research, including myself, are happy to talk with students about what they do.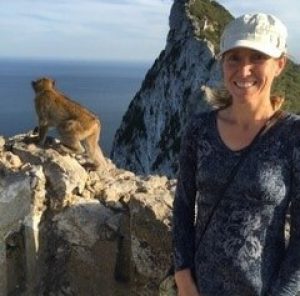 What are some of your hobbies outside of veterinary medicine?
My favorite activities, other than reading and writing, include anything that keeps me moving— running, hiking, biking, and swimming.
What is your favorite way to celebrate being a Spartan?
I am a proud Spartan and visit campus regularly. I'm always impressed by the high-caliber students and activities!