Since graduating, Fred J. Born (DVM '62) has had a long and successful career in veterinary medicine. In addition to practicing as a small animal veterinarian, Born has authored, illustrated, and published three veterinary textbooks. He also served as the museum director of the Veterinary Museum at the Galloway House and Village in Fond du Lac, Wisconsin, which was renamed the Dr. Fred J. Born Veterinary Office in 2009. These days, Born enjoys sharing his vast knowledge of veterinary history with young, established, and retired professionals alike.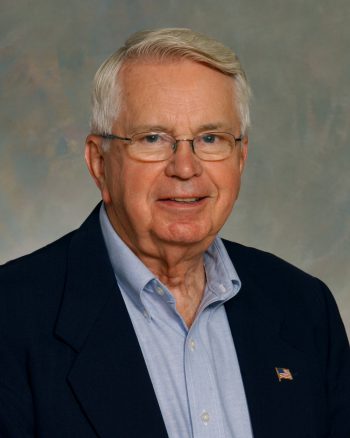 What initially drew you to veterinary medicine?
During my senior year in high school, I asked our local farm veterinarian who serviced our dairy farm if I could ride with him on his farm calls on weekends and during the summer.
What was the most interesting class you took at MSU and why?
Orthopedics! During the summer between my third and final years of veterinary school, Dr. Wade Brinker, then chairman of the Department of Surgery and Medicine, asked me to illustrate a number of orthopedic surgical procedures for his chapter in Canine Surgery (1963). After those few months and over 80 illustrations, I became very interested in veterinary orthopedics.
What advice would you give to current veterinary students?
The best advice I can give are two of my favorite quotes by Warren Buffett: "The most important investment you can make is in yourself," and "In the world of business, the people who are most successful are those who are doing what they love."
Can you describe the process of writing your books?

I had not intended to write a book, but I had an idea in my final year of veterinary school. I had suggested a 16-by-20-inch wall chart of an acetate overlay of the dog, to be used in clinical radiology, and it could be used when professors explained findings on a radiograph. I proposed my idea to Dr. Brinker; he liked the concept, and three charts were made. One chart stayed at MSU, the second was used in the first veterinary clinic I worked in, and the third chart, I kept and used in my practice in Fond du Lac. After using the dog chart for several years, I found it was too limited in scope, and I needed additional illustrations in the exam room.
I developed a prototype book and sold the idea to Milprint of Milwaukee. Not only did we publish THE CANINE: A Veterinary Aid in Anatomical Transparencies, within the next year, we published THE FELINE, and then THE HORSE. All of these books remain the only veterinary visual aid anatomy books with an acetate overlay format in the world. Later, EL PERRO was released as the Spanish edition of THE CANINE. They are designed as client educational resources in the exam room or out on horse calls.
How did you come to work with the Veterinary Museum at the Galloway House and Village?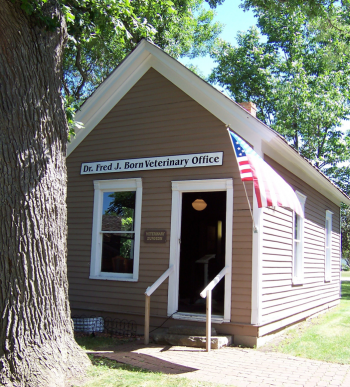 I was appointed the chairman of the Wisconsin Veterinary Medical Association Historical Committee and held that position for 25 years. Our four committee members met during the 1976 WVMA Annual Convention to begin a search for a suitable state historical site to develop a museum. I approached the president of the Fond du Lac County Historical Society and asked if the board would be interested in a veterinary museum. I was told that a building was just donated, and if we could have it ready by the upcoming Memorial Day, which was their opening day of the season, we were welcome to it. We filled the two rooms with our collection of books, instruments, and medicines, and a big desk we received from a veterinary practice in Columbus.
In 2009, the Fond du Lac County Historical Society Board of Directors voted unanimously to the change the veterinary museum's name to the Dr. Fred J. Born Veterinary Office. This veterinary museum is now 1 of 5 in the nation and 1 of 35 in the world.
What are some of your interests or hobbies?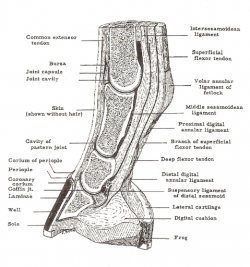 During my freshman year, my anatomy professor, Dr. J. Fred Smithcors, asked me to draw a sagittal section of a horse's foot. It was my first published illustration in 1963. From then on, veterinary medical illustrating became one of my hobbies.
Additionally, for the past 20 years, I've become very interested in veterinary medical history. I have developed several PowerPoint lectures on this subject, and I give these lectures at Learning in Retirement classes at the University of Wisconsin Oshkosh and various medical association conventions, such as AVMA and WVMA.
What's your favorite way to celebrate being a Spartan?
While I am an avid Packers fan, I have also remained a Spartan football fan. I follow our MSU football team each fall, win or lose!
Winner, winner
While Dr. Born has received many awards and honors throughout the years, he says the one he's most proud of is the WVMA Veterinarian of the Year Award in 1971.