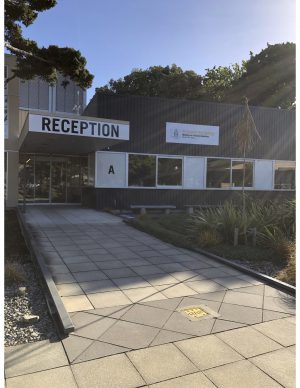 Eliana Greissworth, DVM Class of 2019, spent almost three months in New Zealand, during which time she studied small animal primary care veterinary medicine, rural mixed animal veterinary medicine, and infectious disease surveillance and animal health. Her adventure was made possible by the scholarship she received from the MSU College of Veterinary Medicine.
"Study abroad opportunities are valuable because they expose our students to different systems of production, pet owner cultures, and public health challenges," says Faye Watson, administrative assistant and program manager for International Programs and Strategic Planning at the College. "The more perspectives students are exposed to, the better equipped they are to develop novel solutions for future complications."

Thank you for continuing such great programs and scholarships, Dean Puschner!
Why New Zealand? Eliana's Story
My interest to study abroad in New Zealand began when my sister first moved there, almost 15 years ago; but truly, I have planned to do this since before I started veterinary school because my family lives in NZ. As such, I've kept tabs on the infectious disease research coming from the NZ government since I began veterinary school, as I knew this could be a potential avenue for my educational pursuits there.
Several other factors came together that strengthened my resolve to study in NZ. I was introduced to epidemiologic modeling of infectious disease during an externship in Fort Collins at the United States Department of Agriculture (USDA) Center for Epidemiology and Animal Health (CEAH), I used modeling software developed by a researcher at Massey University in NZ, an outbreak of Mycoplasma bovis was discovered in the South Island, and I was introduced to a veterinary epidemiologist at CEAH, who worked for the NZ government's animal health and surveillance team.
I also developed a strong interest in international medicine, trade policy, and economics during my veterinary medical school years. I know that to pursue this interest in the future, I need a strong foundation in U.S. food animal production systems, and, for comparison, knowledge of how other countries structure their animal agricultural sectors. (Also, one or two more degrees, all in due time!)

U.S. to NZ: Turning Dreams in to Reality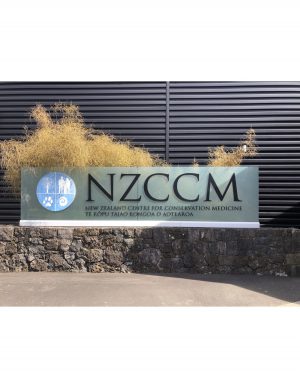 When I planned my clinical time for my fourth year of veterinary school, I blocked off several rotations with the intention of completing them in New Zealand—one-and-a-half vacation blocks, two off-campus externship blocks, and my primary care small animal requirement block. As my network in the public health sector grew, the externships took shape as a mix of private practice and time with various sectors of the Ministry for Primary Industries (MPI, which Is NZ's version of the USDA).
My first block was with a small animal practice; it gave me a good feel for working with pet owners and some of the cultural differences of pet ownership between Kiwis (an endearing term that New Zealanders have adopted to describe their nationality) and North Americans. This experience was particularly helpful, as I sat in on a workshop about the current status and future goals for the toxoplasmosis crisis in NZ, especially as it relates to management options and policy development regarding feral and domestic cats.
My second externship was at a rural mixed animal practice, where I worked with several farm animal species. I mostly worked with horses, since they are the primary species I will work with at my first job beginning this May. I also was exposed to the food animal production systems on the North Island; I learned from the food animal veterinarians about their day-to-day routine, biosecurity practices, thoughts and concerns regarding various infectious diseases, and a bit about milk processing and transport in NZ.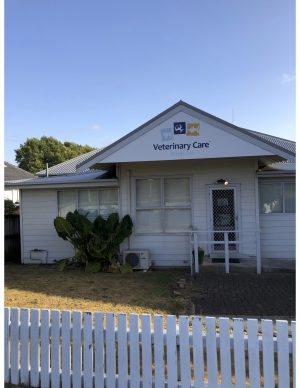 My last block was with MPI's infectious disease surveillance and animal health team outside of Wellington, NZ. The team there was so fantastic, and really made it clear that my main objective was to learn as much as possible, meet people, and ask lots of questions. Additionally, they gave me a project to work on that would advance their work in the biosecurity protocols that they provide to private practice veterinarians.
Throughout the week, the team looped me in on meetings and treated me as if I was one of their own. They encouraged me to contribute when I expressed interest in a topic, and they allowed me to help with any side projects I felt comfortable with. I did informal literature reviews, helped develop fact sheets for public use on a brand-new emerging outbreak (rotavirus in pigeons, likely from Australia), and organized a one-pager on biosecurity protocols for veterinarians investigating suspected Foot and Mouth Disease outbreaks—if they were to ever occur in NZ.

A Passion Pursued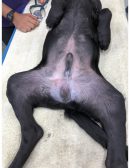 I built such a great network through this experience; I can now call on them for advice as I advance my career in private practice, and when I am ready to consider my next degree toward my inevitable entrance into the infectious disease research world. I can't think of a better way to finish out my veterinary medical school career.
I am forever grateful for the College's support of international externships and to be a recipient of such a generous scholarship; this kind of support opens the door to a more well-rounded education for those of us interested in international experiences. Also, for those of us that have a large amount of debt, it allows us to pursue our passion, rather than limiting ourselves due to financial constraints.
The support I've been given at Michigan State University is unparalleled and something for which I will always be thankful.
The College is proud to offer a variety of options to students who want to expand their knowledge internationally, and resources to fund those experiences. For more information regarding our programs, please visit our International Programs webpage.