Posted September 30, 2020

Three veterinary medical students at the Michigan State University College of Veterinary Medicine were awarded $5,000 each in scholarships by Merck Animal Health. Each of these student awardees are part of the College's Food Systems Fellowship Program (FSF), which offers a concentrated focus on the food industry through summer employment with industry partners.
Since 2006, Merck Animal Health has been a key FSF partner for the College. Every year since 2013, the company has awarded three of the College's DVM and FSF students with scholarships to help address the national shortage of food animal veterinarians and support agriculture.
"Merck Animal Health is an outstanding partner," says Dr. Ángel Abuelo, head of FSF and assistant professor of Cattle Health and Wellbeing for the Department of Large Animal Clinical Sciences. "Their research, products, and services to advance animal healthcare are huge assets for our students and other future veterinarians who are learning to care for production animals."
"The future of animal health lies in the next generation of future leaders," agrees Dr. Lowell Midla, livestock technical services veterinarian for Merck Animal Health. "Merck Animal Health is committed to helping to develop future veterinary leaders and is proud to partner with the MSU College of Veterinary Medicine once again to provide support to these outstanding students."
Congratulations, 2020 FSF Award Winners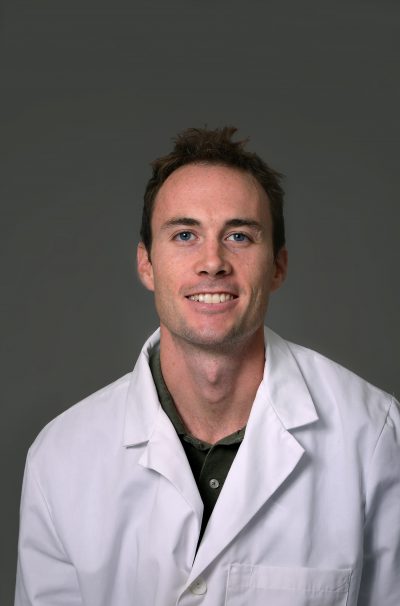 Patrick Crannell of Waitsfield, Vermont earned his bachelor of arts degree in English from St. Michael's College in Colchester, Vermont. He is currently a third-year student at the MSU College of Veterinary Medicine and expects to graduate in May 2022.
During his first two years of veterinary school, Crannell spent his summers on dairy production medicine research projects. According to Crannell, these experiences enhanced his research skills and deepened his knowledge of production medicine.
"My career goal is to become a competent, professional dairy veterinarian," says Crannell. "Merck Animal Health's FSF is helping me accomplish this goal by providing new opportunities, unique insights, and helpful skills that are required for an industry that is constantly changing. As my career continues to develop and I learn more about the dairy profession, I will maintain an active role in reading and interpreting research information, as well as applying it to practical knowledge on the farm. The FSF has helped me become more comfortable with the demands of production medicine and one step closer to being the competent practitioner I want to be."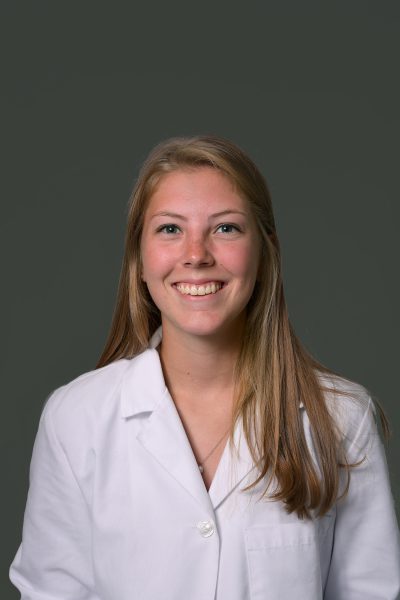 Ellen Launstein of Dansville, Michigan earned her bachelor of science degree in animal science from MSU in 2018. She is currently a third-year student at the MSU College of Veterinary Medicine and expects to graduate in May 2022.
In addition to her veterinary studies, Launstein has a wealth of experience from her work with the food animal and agriculture industries and research sectors. From on-farm employment at Launstein Farms and Car Min Du Farms to her work in research laboratories at MSU's Departments of Large Animal Clinical Sciences and Biosystems and Agricultural Engineering, Launstein is ready to take what she's learned and turn it into a way of life.
"Through the Food Systems Fellowship, I had the opportunity to work with an animal health company this past summer. That experience opened my eyes to a different segment of animal health, where both research and milk quality come together," says Launstein. "I worked with an amazing group of people who are as passionate about the dairy industry as I am, and I truly believe I would enjoy building a career in this field. The Fellowship allowed me to build strong connections, learn more about the world of industry in animal agriculture, and work closely with producers and their animals. These experiences will no doubt be incredibly important as I continue my journey toward earning my DVM and becoming a strong veterinarian."
After graduating, Launstein plans to enter private practice, where she will work with all production animal species (but especially dairy cattle). She then will pursue milk quality consultation work, both in industry and research. "Thank you to Merck Animal Health for funding this scholarship and everyone at the MSU College of Veterinary Medicine for being supportive during these interesting times and allowing me to continue working with such incredible people," says Launstein.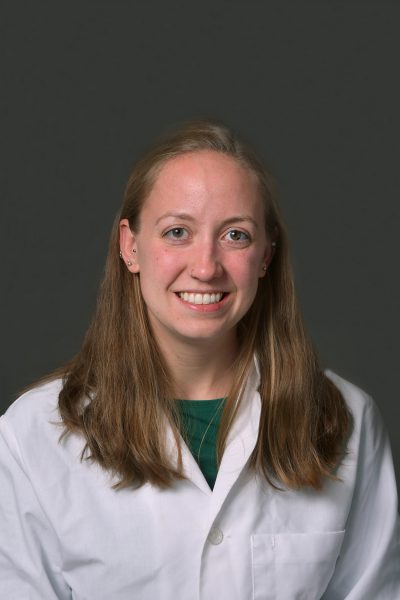 Jessica Zenchak Petersen of Brookfield, Illinois earned two bachelor of arts degrees—one in biology, one in French—from Luther College in Decorah, Iowa. She then earned her master of science degree in neuroscience from Central Michigan University. She is currently a third-year student at the MSU College of Veterinary Medicine and expects to graduate in May 2022.
At Central Michigan University, Petersen worked as a research associate for the College of Medicine. She then spent a summer as a research associate with CentralStar Cooperative, an agricultural service in East Lansing. Now, Zenchak spends the bulk of her time at the MSU Veterinary Medical Center, split between clinical rotations and her work at the pharmacy. She says her FSF experience helped her discern a career path that will lead to more work with cattle.
"My career goal is to become a production animal veterinarian, more specifically working with cattle," says Petersen. "My experience in the FSF Program helped me to solidify my career goal. Prior to my experience with FSF, I had spent minimal time on farms and with producers. After both my FSF experience and spending countless hours working on dairy farms and working on research pertinent to the dairy industry, I have narrowed down my interests further to working with cattle. Production medicine appeals to me because of the veterinarian's role in animal, human, and public health."
About FSF and Merck Animal Health
FSF has offered hands-on experience with food animals to the College's veterinary students since 2006. A total of 23 local, national, and international partners in the agriculture industry offer summer externships that focus on the development of well-qualified veterinarians who are passionate about the advancement of animal and human health.
In total, 138 food animal veterinary students have participated in FSF. Of those, 20 have been awarded Merck Animal Health Scholarships.
"These scholarships are always important for DVM students, who carry some of the highest student debt," says Abuelo. "This is especially true during a global pandemic and economic uncertainty."
To learn more about the MSU College of Veterinary Medicine's Food Systems Fellowship Program, visit the College's website.
About the MSU College of Veterinary Medicine
The MSU College of Veterinary Medicine was established in 1910, although veterinary science has been taught at MSU since the institution's founding in 1855. With a focus on One Health—the interconnectedness of animal, human, and environmental health—the College is at the forefront of veterinary medical education, research, clinical practice, and diagnostic and public health services. For more information, visit the College, the MSU Veterinary Medical Center, and the MSU Veterinary Diagnostic Laboratory. Find us on social media @msuvets.
About Merck Animal Health
For more than a century, Merck, a leading global biopharmaceutical company, has been inventing for life, bringing forward medicines and vaccines for many of the world's most challenging diseases. Merck Animal Health, a division of Merck & Co., Inc., Kenilworth, N.J., USA, is the global animal health business unit of Merck. Through its commitment to the Science of Healthier Animals®, Merck Animal Health offers veterinarians, farmers, pet owners and governments one of the widest ranges of veterinary pharmaceuticals, vaccines and health management solutions and services as well as an extensive suite of digitally connected identification, traceability and monitoring products. Merck Animal Health is dedicated to preserving and improving the health, well-being and performance of animals and the people who care for them. It invests extensively in dynamic and comprehensive R&D resources and a modern, global supply chain. Merck Animal Health is present in more than 50 countries, while its products are available in some 150 markets. For more information, visit www.merck-animal-health.com or connect with us on LinkedIn, Facebook, and Twitter at @MerckAH.