Aquatic Animal Medicine Clerkship:
for DVM students looking to get wet!
An elective clerkship (3-credit) giving veterinary students fundamental knowledge on core subjects that could orientate them toward involving aquatic animals in their professional careers.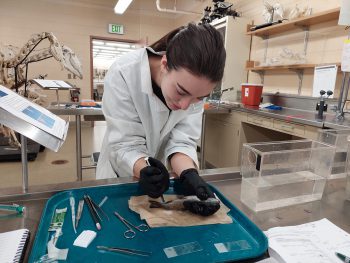 Course Objectives
✓ Understanding the relevance of global fisheries and aquaculture, thus the importance of an aquatic veterinarian workforce.
✓ Familiarizing with a variety of aquatic environments, distinguishing physical adaptations, and ultrastructural features of aquatic organisms.
✓ Developing essential knowledge on stressors and heterogenous infectious pathogens causing disease to aquatic animals.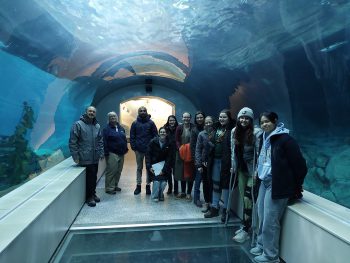 ✓ Learning how to approach the diagnosis of health issues affecting aquatic animals, including by recognizing those with relevance for the seafood production and ornamental sectors.

✓ Identifying suitable biosecurity measures and control procedures that could enable to prevent aquatics' health issues.
Course Instructor
Next PDI 636 clerkship is scheduled from April 15th to May 5th, 2024. MSU and visiting students are invited to contact Dr. Bart or contact Chelsea Fenner for questions about clerkship enrollment and other information.