By Dr. Sarah Speth (DVM '07)
In late January, President Joe Biden announced his goal of distributing 100 million COVID-19 vaccines to Americans in the first 100 days of his administration. The Federal Emergency Management Agency (FEMA) is coordinating these efforts with state, tribal, and territorial authorities; private sector partners; and others to assist with the vaccine distribution. In February, FEMA requested assistance from the US Department of Agriculture (USDA) to support mass vaccination centers. The first call for USDA's Animal and Plant Health Inspection Service (APHIS) volunteers was to fill the most immediate needs in Las Vegas, Nevada.
More than 100 APHIS employees including 5 Spartan veterinarians have deployed to Las Vegas, where they spend 8-12 hours per day, 5 to 6 days per week, to support the Southern Nevada Health District, Clark County Fire Department, and FEMA. To do this, they help administer thousands of vaccines to individuals from the greater Las Vegas area.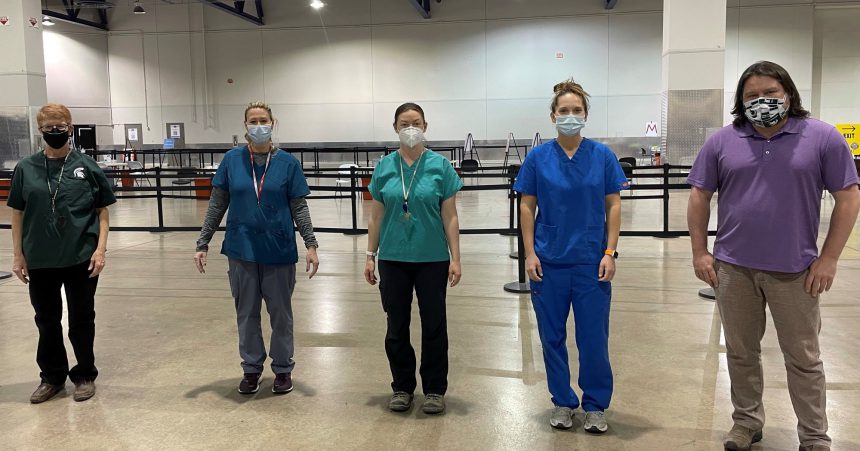 Share your alumni story!