Pamela Ruegg, DVM, MPVM
David J. Ellis Chair in Antimicrobial Resistance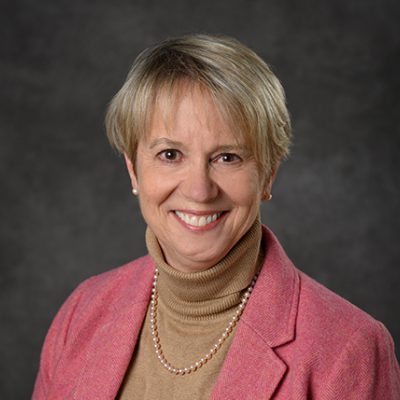 Dr. Pamela Ruegg is the David J. Ellis Chair in Antimicrobial Resistance and director of the Antimicrobial Stewardship and Dairy Health Management Laboratory. Her research interests include using epidemiologic techniques to solve critical issues related to animal health and milk quality and bridging the gap between research and practical applications on dairy farms.
Ruegg's professional reputation is documented through her extensive publications, invited national and international presentations, and robust extramural funding record. Ruegg is part of a multi-disciplinary team of scientists on a USDA-funded grant project that studies how the intestinal microbiome of dairy cattle affects antibiotic resistance, a problem plaguing farms across the country. Ruegg has also received numerous awards for research and extension programs.
Zelmar Rodriguez, DVM, PhD
Postdoctoral Associate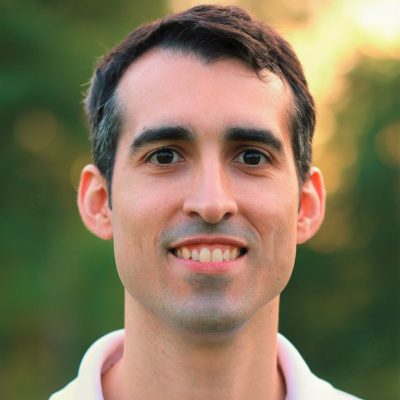 Zelmar Rodriguez is a veterinary epidemiologist working as a postdoctoral associate at the Antimicrobial Stewardship and Dairy Health Management Laboratory. His research focuses on the development of applicable tools for early mastitis detection and treatment efficacy, aimed to guide dairy producers and advisors on judicious and optimal decision-making regarding antimicrobial usage strategies. He answers research questions by applying an array of advanced quantitative epidemiological methods and statistical models such as GLM, correlated residual models, multilevel modeling, and machine learning. Zelmar obtained his DVM degree from the University of Uruguay and worked for a few years as a field veterinarian in the dairy industries of Uruguay and New Zealand. He obtained his PhD degree in veterinary epidemiology at the Veterinary College of the University of Minnesota. Besides research, Zelmar enjoys outdoor activities with his son and wife.
Juliano L. Gonçalves, DVM, PhD
Research Associate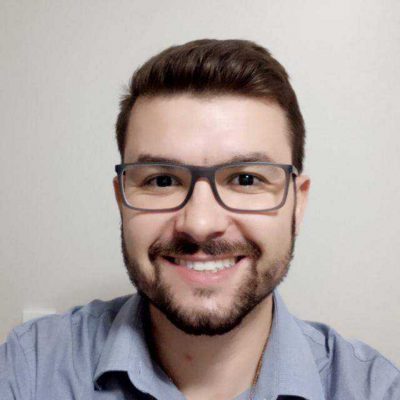 Dr. Juliano L. Gonçalves is a veterinarian with Master and PhD degrees in dairy science and milk quality emphasis, which he completed at the University of Sao Paulo (USP) in Brazil. He worked as a postdoctoral research fellow at the Milk Quality Laboratory (Qualileite Lab, USP - Jun/17 to Jun/21) and as a collaborating professor-III at the Department of Animal Nutrition and Production (USP/FMVZ, Feb/20 to Jun/21). Juliano's main interest is dairy cattle production; some of the courses he has taught are dairy products technology, lactating physiology, milk quality and mastitis control, fundamentals of microbiology and molecular biology applied to animal production, and economic impact perceptions of dairy cattle diseases on production systems. When Juliano is not working, he enjoys exercising, reading books, and traveling with his family.
Quinn Kolar
PhD student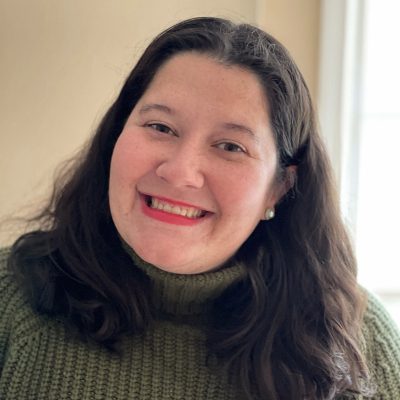 Quinn Kolar is currently a third-year PhD student in the Animal Science Department. Quinn's research focuses on evaluating antimicrobial therapy and non-pharmacological alternatives for the treatment of mastitis in dairy cattle. Quinn developed a passion for mastitis research during her undergraduate studies at Cornell University while working for Quality Milk Production Services. After graduation from Cornell, Quinn worked in industry before pursuing her masters at the University of Edinburgh's Royal (Dick) School of Veterinary Medicine. Quinn is passionate about sharing her love of dairy cows and science with consumers to help them understand where their food comes from. When she is not busy conducting research, she enjoys gardening, traveling, and spending time at her family's cottage in Northern Michigan.
Lara Bastos
PhD Student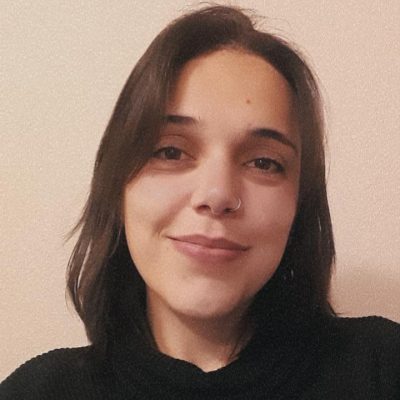 Lara Bastos is currently a PhD student under the guidance of Dr. Pamela Ruegg at Michigan State University with a project focused on combining laboratory work with epidemiological analysis of dairy records to guide treatment decisions for mastitis. Bastos has a veterinary degree from the Pontifical Catholic University of Minas Gerais (PUC Minas) in Brazil and a master's degree in veterinary medicine with emphasis in epidemiology and mastitis diagnosis in dairy cows, which she completed at São Paulo State University (UNESP) in Brazil. Bastos has worked on blood, urine, and milk analysis at the Diagnostic Laboratory in PUC Minas. She likes to spend her free time with her family and friends, visit new places, read books, and watch movies.
LETICIA SOUZA
MS Student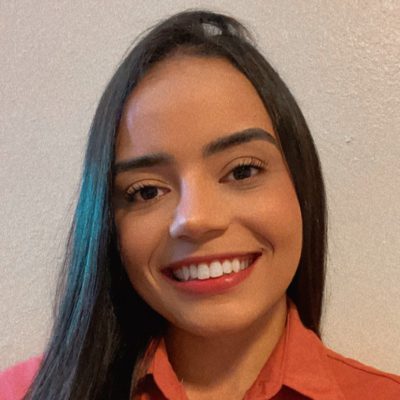 Letícia Souza is currently a first-year MS student in the Department of Large Animal Clinical Sciences. Her research focuses on determine the prevalence of infection with Mycoplasma wenyonii and Candidatus Mycoplasma haemobos in dairy calves on Michigan farms. Letícia obtained her Bachelor of Science degree in Veterinary Medicine from the Centro Universitário de Viçosa (Univiçosa) in Brazil. After graduation, Letícia worked on a dairy farm in South Dakota for one year and then carried out activities to support research and technological development on dairy farms at the University of Minnesota, through the Minnesota Agricultural Student Trainee program (MAST). In her free time, Letícia enjoys traveling, watching TV series and spending time her with friends.

Cara Robison, PhD
Research Technician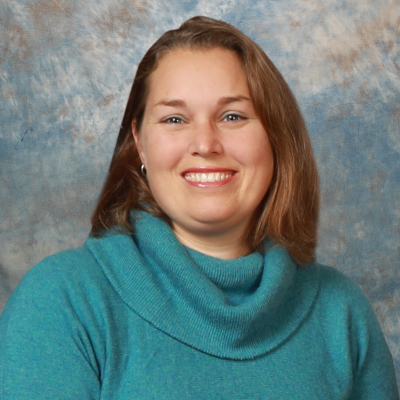 Cara Robison is a research technician II. She received her BS degree in Biology from Truman State University and completed her MS in Animal Science from the University of Kentucky with a specialization in equine exercise physiology in 2000. She joined the Department of Animal Science at MSU in 2000 and completed her PhD in 2013 while working as a research technician. Cara has assisted with applied research projects work for multiple faculty in different species including horses, poultry, pigs, and dairy cattle. She currently provides support in the Antimicrobial Stewardship and Dairy Health Laboratory of Dr. Pamela Ruegg. When Cara is not working, she enjoys riding her horse, working with her dairy goats, and spending time with her daughter and husband.
Carolina Pinzón, MSc.
Outreach Specialist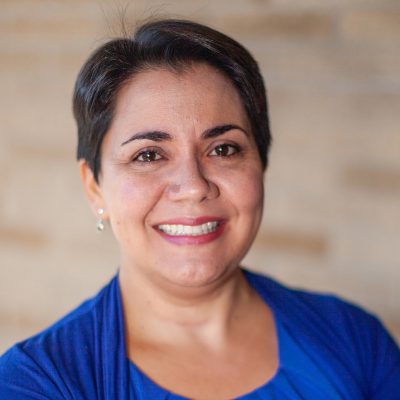 Carolina Pinzón joined the Antimicrobial Stewardship and Dairy Health Laboratory of Dr. Pamela Ruegg in 2021 as a part-time outreach specialist. She develops innovative outreach materials to help veterinarians, dairy farmers, and farm workers understand and improve antimicrobial stewardship. Carolina holds a bachelor's degree in Animal Science from the Universidad Nacional de Colombia and a master's degree in Dairy Science from the University of Wisconsin-Madison. Outside of her role at MSU, Carolina works as an independent dairy consultant, developing and conducting customized training programs, and providing bilingual communication support for dairy farms. Carolina enjoys reading and spending time outdoors with her son and husband.