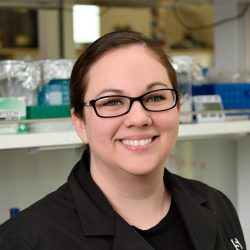 Chelsey Yob | Laboratory Manager | hamelc@msu.edu
Chelsey obtained a bachelor's degree in biochemistry from Central Michigan University in 2014. After graduating, she worked as a research technician at Central Michigan University studying ways to target the glycoconjugates of the M. Tuberculosis cell membrane as a means of biological inquiry and therapeutic intervention. She began working for MSU in the spring of 2014 doing Alzheimer's research, before joining the Agnew Lab in the summer of 2019. Interests outside the lab include cooking, gardening, and traveling to the Upper Peninsula to spend time with family.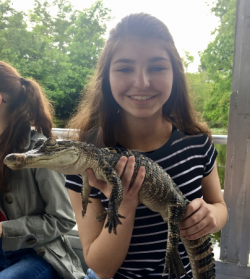 Heather Sayles | Undergraduate Researcher | saylesh1@msu.edu
Hi, I'm Heather! I'm an undergraduate student in my second year here at MSU. I am studying neuroscience and bioethics, and I plan to attend veterinary school after finishing my undergraduate education. My research is focused on identifying and finding patterns in both uterine and ovarian abnormalities in Mexican wolves. I have presented my work at two conferences so far (Mid-SURE and Phi Zeta Research Day) and plan to continue to share my findings! When I'm not in the lab, you can find me spending time with my family and my three adorable cats, as well as horseback riding and volunteering in my community.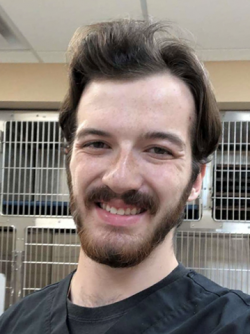 Giuseppe Cavaliere | Student Research Assistant | cavali21@msu.edu
Giuseppe is an undergraduate student in the class of 2024 and is majoring in environmental biology/microbiology. After graduating, he is planning to attend veterinary school at Michigan State University. He looks forward to being a part of the Agnew Lab Team, which will give him valuable research experience. He likes to travel, go to the movies, fishing, play euchre, and bowl with friends.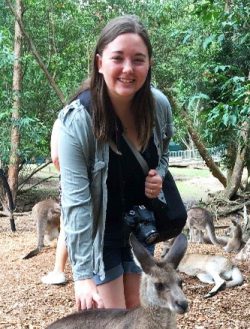 Kylee Lindsey | Student Research Assistant | linds104@msu.edu
Kylee is a student of the class of 2025. She has two pets, a betta named Edward and a mastiff named Elizabeth. She is hoping to go into zoo medicine with a specialization in reproduction. She loves traveling, baby animals, reading, and research.