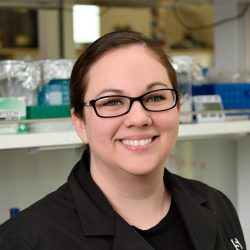 Chelsey Yob | Laboratory Manager | hamelc@msu.edu
Chelsey obtained a bachelor's degree in biochemistry from Central Michigan University in 2014. After graduating, she worked as a research technician at Central Michigan University studying ways to target the glycoconjugates of the M. Tuberculosis cell membrane as a means of biological inquiry and therapeutic intervention. She began working for MSU in the spring of 2014 doing Alzheimer's research, before joining the Agnew Lab in the summer of 2019. Interests outside the lab include cooking, gardening, and traveling to the Upper Peninsula to spend time with family.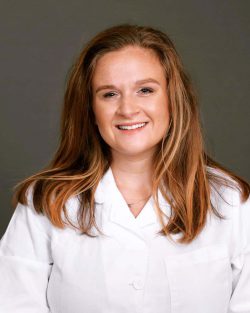 Megan Crawford Megan is a DVM student in the class of 2024. She has a strong interest in veterinary pathology and her research is focused on reproductive disease in African Painted Dogs. She presented at the ACVP annual meeting, the RDSP annual meeting, the MARTS conference, the National Veterinary Scholars Symposium, and Phi Zeta Day. When Megan isn't studying, she enjoys road trips, being by the lake, and spending time with her dog.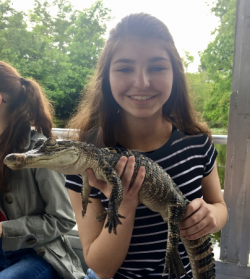 Heather Sayles. "Hi, I'm Heather! I'm an undergraduate student in my second year here at MSU. I am studying neuroscience and bioethics, and I plan to attend veterinary school after finishing my undergraduate education. My research is focused on identifying and finding patterns in both uterine and ovarian abnormalities in Mexican wolves. I have presented my work at two conferences so far (Mid-SURE and Phi Zeta Research Day) and plan to continue to share my findings! When I'm not in the lab, you can find me spending time with my family and my three adorable cats, as well as horseback riding and volunteering in my community."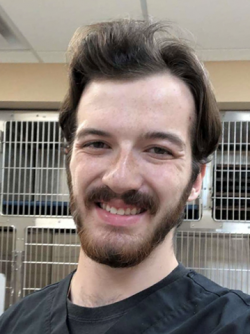 Giuseppe Cavaliere Giuseppe is an undergraduate student in the class of 2024 and is majoring in environmental biology/microbiology. After graduating, he is planning to attend veterinary school at Michigan State University. He looks forward to being a part of the Agnew Lab Team, which will give him valuable research experience. He likes to travel, go to the movies, fishing, play euchre, and bowl with friends.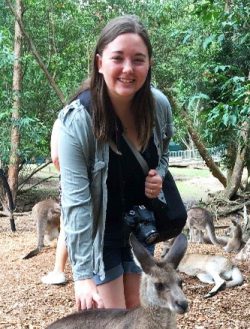 Kylee Lindsey Kylee is a student of the class of 2025. She has two pets, a betta named Edward and a mastiff named Elizabeth. She is hoping to go into zoo medicine with a specialization in reproduction. She loves traveling, baby animals, reading, and research.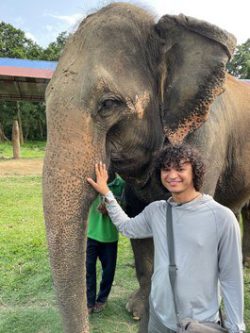 Miguel Catala "I am third-year vet student originally from New Hampshire with an interest in theriogenology and conservation medicine. I have had the pleasure of working in a variety of settings includes zoos, shelters, primary practice, farms, and now in a pathology setting. After vet school I am hoping to go into a residency in theriogenology and gain experience working with small animals, food animals, and equines and to eventually work my way into the zoo world. When I'm not studying I love to travel, read, hike, and hang out with friends."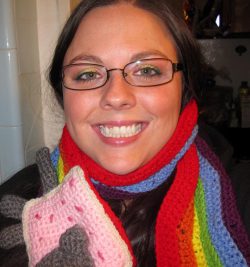 Jamie Douglas graduated from the Michigan State University College of Veterinary Medicine in 2014, followed by an anesthesia internship at MSU in 2015. She then went on to complete her master's degree in animal reproduction at Southern Illinois University Carbondale before joining UC Davis SVM Postdoctoral Scholar (Avian Welfare and Analgesia) program from 2016-2018. From 2018-2022 she worked at Auburn University as a AKC CHF TF Theriogenology Resident, before becoming the newest member of the Agnew Lab. Jamie knows an absurd amount about birds and reproduction, is generally happy, and loves to talk. She will be spending her time in the lab finishing up her PhD.