All students who wish to meet with a College of Veterinary Medicine academic advisor must schedule an appointment. Appointments should be scheduled at least three weeks in advance of the student's planned visit to campus. Students are strongly encouraged to watch the High School Webinar for Preveterinary Students for more information prior to scheduling an appointment.

Advisors:
Helen Mayer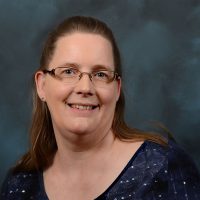 Helen Mayer is responsible for advising all prospective applicants to the Preveterinary Medicine, Doctor of Veterinary Medicine, and Veterinary Technology Programs at MSU. These prospective applicants include high school, undergraduate, and pre-professional students. Mayer earned her bachelor's degree in animal health technology from Murray State University in 1991. She worked at the University of Tennessee's College of Veterinary Medicine for one year before coming to teach in MSU's Veterinary Technology Program. In 2002, she earned her master's degree in educational administration from Central Michigan University.

Micaela Flores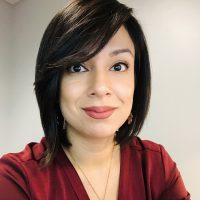 Micaela Flores is the Outreach and Retention Coordinator supported by the King-Chavez-Parks Initiative (KCP) grant. As such, she coordinates programs for students who meet eligibility criteria for the KCP Scholars Program. Preveterinary and prospective Veterinary Technology students are deemed admitted to the KCP Scholars Program upon admission to MSU and are notified at the New Student Orientation program. Services for KCP Scholars include academic advising and support services to assist students with their transition to university life, course enrollment, and academic success. Flores grew up in Detroit, Michigan, and holds a Bachelor of Arts degree in Interdisciplinary Studies in Social from Michigan State University. She has experience serving students in various capacities including career exploration, academic advising, student development, residence life, and pre-college summer programs.
Schedule an Advising Appointment:
Current MSU Students
All Other Students