Students who wish to meet with a College of Veterinary Medicine academic advisor must schedule an appointment. Appointments should be scheduled at least three weeks in advance of the student's planned visit to campus. High School students are strongly encouraged to attend one of the Informational Webinars for High School Students prior to scheduling an appointment.
Advisors:
Helen Mayer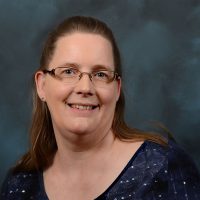 Helen Mayer is responsible for advising all prospective applicants to the Preveterinary Medicine and the Doctor of Veterinary Medicine Programs at MSU.
Schedule an Advising Appointment:
Current MSU Students
All Other Students
If you are a student that is interested in the Veterinary Nursing Program, you will work with academic advisors who serve that program within the college.
Veterinary Nursing Advising