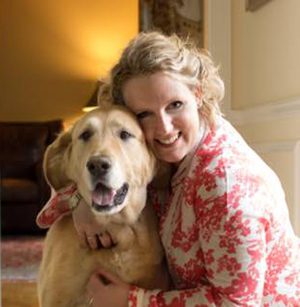 Dr. Heather Brake is a board-certified veterinarian with the US Centers for Disease Control and Prevention. Dr. Brake received her Bachelor of Science at Hope College, her Master of Veterinary Science from the University of Kentucky, her Aquatic Medicine certificate from AQUAVET, and her veterinary degree from Michigan State University. In 2017, Dr. Brake was assigned to the National Center for Environmental Health and the Agency for Toxic Substances and Disease Registry (CDC/ATSDR) where she is currently employed. Noting that her home state of Michigan had identified many areas of PFAS contamination, she decided to return to Michigan State University, College of Veterinary Medicine to do research on PFAS and specifically how it impacts dogs and cats. Through her research project, PFAS in Pets, Dr. Brake intends to complete an exposure assessment of per-and polyfluoroalkyl substances (PFAS) among dogs and cats living in the City of Parchment, Cooper township, and the Belmont/Rockford areas. The outcome of this study will allow veterinarians to better identify and provide recommendations for patients who have been exposed to high levels of PFAS and lay the foundation for the development of a surveillance system using dogs and cats as sentinels for human exposure.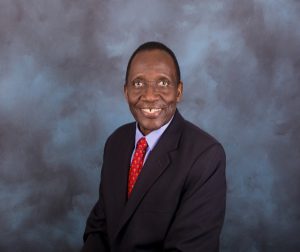 Dr. John B. Kaneene is a University Distinguished Professor of Epidemiology and Public Health, and Director of the Center for Comparative Epidemiology (CCE) in the College of Veterinary Medicine at Michigan State University. Dr. Kaneene is an outstanding epidemiologist and experienced project/principal investigator who brings 40+ years of experience in international research and training in zoonotic diseases and antimicrobial resistance in livestock, wildlife, and human populations. Recently his focus has been on evaluating companion animals as sentinels for human exposure to non-infectious disease agents, such as Lead and PFAS. Dr. Kaneene has trained 39 PhD students and 27 MS students, and his carrier has been enriched by a network of highly motivated colleagues and graduate students within and outside the US resulting in over 346 publications to date. Dr. Kaneene has successfully served as Principal Investigator/Director (PI) and Co-Principal Investigator (Co-PI) on major interdisciplinary and multidisciplinary projects in the USA and 11 other countries. Prof. Kaneene has received six Teacher of the Year awards since 1981, and eight Research Awards since 1989. Most recently, Dr. Kaneene was awarded the 2021 Charles A. Gliozzo International Award for Public Diplomacy from Michigan State University in recognition of his international research and training contribution.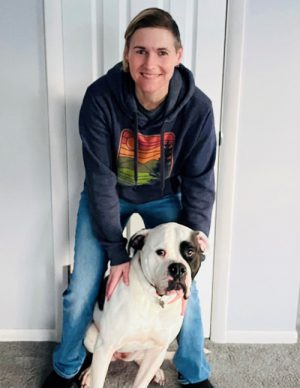 Ms. Lindsay Griffin is a licensed veterinary technologist working for the RATTS (Research and Teaching Technical Support) department at MSU's College of Veterinary Medicine. Lindsay is a 2005 graduate of MSU with her Bachelor of Science degree in Veterinary Technology/Nursing. She spent 11 years working at a small animal private practice in Hartland, MI before switching her career to work with research animals. She got her Laboratory Animal Technician certification from U of M in 2017 then came to work at MSU in 2020. Lindsay will be visiting homes and collecting blood samples from participating dog and cat patients.
Ms. Nicole Keener is the Secretary to Dr. John B. Kaneene and the Center for Comparative Epidemiology (CCE) in the College of Veterinary Medicine at Michigan State University. Ms. Keener has been in this position for 15 years and has a great length of experience in the grant writing and submitting process, as well as managing and maintaining the CCE office and projects within. Ms. Keener will be assisting Drs. Brake and Kaneene throughout the PFAS project to ensure its success.