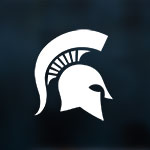 Current Position
Comparative Medicine Veterinarian, Branch Chief, US Army Medical Research Institute of Chemical Defense, Baltimore, MD.
Prior Degrees
BS Animal Science, University of California, Davis, 2003
DVM, Michigan State University College of Veterinary Medicine, 2009
Mentor(s)
Dr. Mohamed Faisal
Research Interests
My research interests include aquatic animal health as it pertains to emerging and infectious pathogens. I am particularly interested in the host range and susceptibility of Great Lakes fish species to viral hemorrhagic septicemia virus.
Dr. Kim's publications