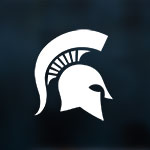 Prior Degrees
BS Biology, Saginaw Valley State University, May 2008.
Mentor(s)
Edward Walker
Research Interests
I have a broad range of research interests. At the present time, they focus mainly around comparative and ecological medicine, specifically, vector-borne and zoonotic diseases such as West Nile Virus and LaCrosse Encephalitis. My current research is centered
around the development of the Eastern Treehole Mosquito, Aedes triseriatus. This mosquito is the main vector for LaCrosse Encephalitis and competent for both West Nile Virus and Eastern Equine Encephalitis. My work is investigating the inhibition of development of this important vector species by fungal and oomycete entomopathogens isolated from its natural habitat and the potential association between these  entomopathogens and native tree species.
Rebecca Morningstar's publications