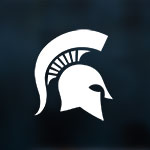 Current Position
Division of Infectious Diseases and Immunology, Department of Medicine, University of Massachusetts Medical School, Worcester, Massachusetts.
CMIB Degree
PhD CMIB, Michigan State University, 2009
Prior Degrees
BVSc & AH, Veterinary Science and Animal Husbandry, 2002, Kerala Agricultural University, India, 2002
MVSc, Veterinary Microbiology, 2004, Madras Veterinary College, India, 2004
Mentor(s)
Thomas Whittam
Research Interests
The mechanisms by which pathogenic bacteria enter and cause disease in host are fascinating. Equally intriguing are the ways by which they evade the host immune response. I want to focus on the identification and functional
characterization of virulence determinants of pathogenic bacteria as well as on their expression pattern.
Thesis
Interplay between acid resistance and virulence in Escherichia coli O157:H7.
Dr. Vanaja's publications