Dr. Kurt Zinn on veterinary research career paths and the importance of mentorship
Kurt Zinn, DVM, MS, PhD, is a professor for the College of Veterinary Medicine's Department of Small Animal Clinical Sciences and the College of Engineering's Department of Biomedical Engineering. He often can be found at Michigan State University's Institute for Quantitative Health Science and Engineering (IQ), which focuses on bridging the gaps between engineering, medicine, and science to advance biomedicine in creative ways that fundamentally change the delivery of healthcare.
According to Zinn, one of the things he most appreciates about MSU IQ is the interdisciplinary collaboration with other faculty and partnership between Colleges across campus. The relationship with the College of Veterinary Medicine is especially important to Zinn's research, as it provides him with access to animal patients while he works with Drs. Vilma Yuzbasiyan-Gurkan and Paulo Vilar Saavedra in the oncology arena.
Research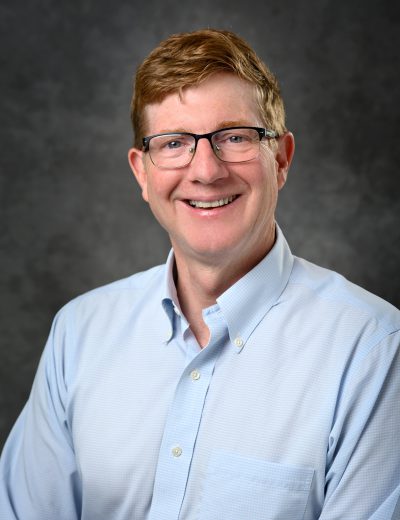 Zinn's research focus is molecular imaging. He works with radioactive compounds that can be imaged to interrogate biological pathways and observe organ and body system functions. These observations can help detect cancer and determine cancer therapy efficacy. He also is using these methods to neuroimage drug delivery in the brain.
Zinn's research also stretches into the One Health arena. Currently, he is looking at spontaneous canine and feline cancers as more realistic models of human cancers than induced murine cancers.
"Looking at transplanted tumors in mice is only so helpful," says Zinn. "It's all the same tumor, which isn't realistic. The spontaneous tumors are more similar to those of humans and give us more insight into future cancer diagnostics and therapies."
Zinn's research will continue to expand. He is looking forward to a new MSU facility that will offer space for a cyclotron dedicated to human and animal patients. The new space also will enable Zinn and other researchers to prepare the necessary agents to work with the veterinary patients. This work will strengthen the bond between IQ and the College of Veterinary Medicine.
Working together
Mentorship is a theme woven throughout Zinn's path as a veterinarian. He has benefitted as a mentee throughout his career and has acted as a mentor to many, including a past laboratory manager, who later went on to get his PhD and become a surgeon.
"To be a mentor, you have to really listen," Zinn says. "You have to care about helping students and have great patience to suffer through those early mistakes that everyone makes when they're just getting started."
Zinn's earliest encouragement likely came from his father, who also is a veterinarian. Zinn's father spent 10 years in practice, earned his PhD, and returned to practice for another decade before he ran an experiment station for the University of Illinois.
"He's probably what influenced me a lot to go the DVM and research routes," says Zinn.
Careers in research for DVMs
Reflection on both his and his father's careers gives Zinn great hope for veterinary medical students interested in research. Zinn worked for 22 years at the University of Alabama at Birmingham's Academic Clinical Center. He says he never would have imagined he would be in a clinical department in human medicine, let alone with a great number of other veterinarians.
"We worked in animal resources, departments, research labs, on translational projects, and in pathology," says Zinn. "We did toxicology studies in animal models to get first-in-human approval from the FDA."
Zinn wants veterinarians and veterinary students to know there are many opportunities for research, and they should be confident in their abilities and pursue those interests.
"Usually, if someone can get accepted into vet school and make it through, that means they have really strong dedication and abilities," says Zinn.
If they can do that, Zinn says they can easily do a program for a PhD or other board certification.
"Oh, the sky's the limit," he says.
To learn more about the MSU College of Veterinary Medicine's research, visit their research web page. For more information on the MSU Institute for Quantitative Health Science and Engineering, visit their website.