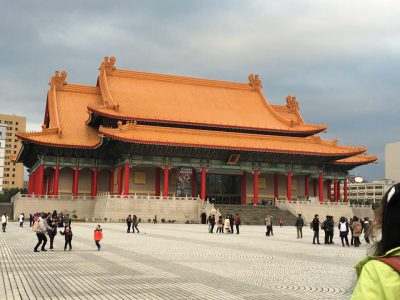 The International Veterinary Student Association is the governing body for international veterinary students and I was blessed to attend their annual Symposium held this year in Taiwan (as a part of my committee work as a SAVMA delegate) with four other Americans! I was able to become friends with veterinary students from more than 30 countries all around the world!
We held General Assembly meetings to advance the bylaws, projects, and committee work done by this amazing organization. One main focus they have is to promote student exchange experiences between different countries. I attended a workshop on traditional Tui-Na massage and a lecture about Chinese Medicinal Philosophy.
We were also able to have some fun while touring around local cities by doing a scavenger hunt, eating out at the Shi-lin night market, and visiting places like Taipei 101 (the 2nd tallest building worldwide!) and a Buddhist temple. One of my favorite parts was the cultural evening, where everyone shared their best food, beverages, and traditional clothing from their home countries, complete with dancing!
All SAVMA members are IVSA members, so I would highly encourage any interested student to attend either Congress this July (in Austria) or next year's Symposium in Malaysia!