On Tuesday, December 3, Spartans near and far will come together to make a better tomorrow. Give Green Day is a chance to give back and make a difference to impact current and future Spartans. In celebration of giving back, the MSU College of Veterinary Medicine is showcasing students, who have benefited from scholarships as they pursue their degrees. You can help support them and future students by contributing to the College's Give Green Day fund.
Q&A with Jonathan Teeple, AS, BS, United States Marine Corps Veteran, DVM Candidate Class of 2020
What are your current interests and career aspirations?
I am currently interested in pursuing a career in public health/regulatory medicine. After graduation in May of 2020, I plan to begin my career as a Veterinary Medical Officer with the Animal and Plant Health Inspection Service in the USDA. I hope to be able to make an impact on animal systems of enormous scale by being at the leading edge of disease prevention, animal traceability, and biosecurity enhancement to protect America's animal agriculture and supporting economy.
What are you most enjoying about veterinary school?
I'd say there's two things I really enjoy about being in veterinary school currently—the sense of community of the veterinary teaching hospital, with all the doctors, nurses, assistants and students working to make patient health the number one priority, and that being on clinics allows me to apply the knowledge that I've been painstakingly acquiring throughout the past three years.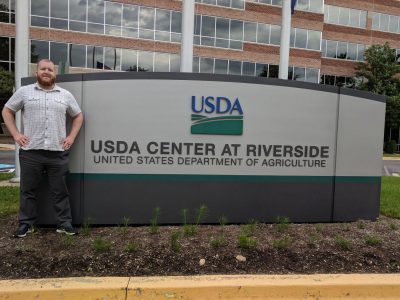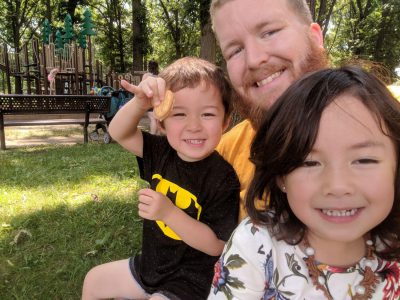 Which scholarships have you received?
The Pierre and Virginia DePorre Foundation scholarship
Iris Klinkenberg Endowed Scholarship
Doane Veterans Education Trust
JP Hutton Memorial Scholarship
US War Dogs Association SSgt. Christopher Diaz Award
Saul T. Wilson Scholarship (USDA-APHIS)
MSU Child Care Grant
How has receiving scholarships impacted you and your veterinary education? Receiving scholarships has been one of the most relieving experiences of my time in veterinary school. Dealing with money is often stress inducing. Debt, and the large amounts of it that comes from veterinary school, is even more stress inducing. Every cent that I have received in scholarship money has been lifting a burden from my chest. It's freeing. I am able to breathe and sleep better because of this assistance. It's been the difference in having to pull out additional funds to help support my family at higher GRAD Plus loan interest rates, or having to hold down a job while being enrolled full time. I can honestly say that receiving scholarship money has allowed me to devote my time, energy, and brain power toward doing my very best in school.
If you could say something directly to your scholarship funders, what would you say? Thank you from the bottom of my heart. Your financial support is incredibly generous, and is only surpassed by your willingness to help mentor and teach the next generation of Spartan veterinarians. Thank you for sharing your success with students like myself. I hope that I will be as fortunate to be able to reach back and lift up the following generation of veterinary students.